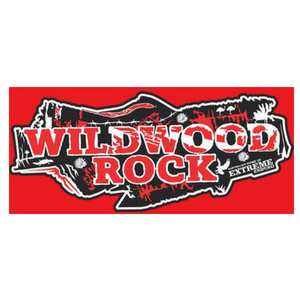 Wade Young takes back to back win in his 2nd Wildwood Rock Extreme Enduro. Dry and dusty conditions saw the South African Factory Sherco Red Bull rider defend his 2017 crown on the 4th of November.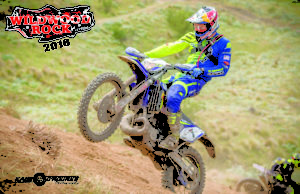 In its 9th year the Wildwood course delivered what has been said to be the most brutal track of all with 162 riders starting the main event. The shortened prologue track meant there was no rest and with little space between each man-made obstacle this made for a showcase of skill with New Zealand Sherco super star Hamish Macdonald taking the win in 1min 41seconds ahead of Australian Ruben Chadwick who completed a time of 1min 43seconds.
Prologue top 5 and front row starting group was,
Hamish Macdonald (NZ) 1min:41.16
Ruben Chadwick (AUS) 1min:43.83
Wade Young (NSA) 1min:44.94
Tim Coleman (AUS) 1min:45.98
Wade Ibrahim (AUS) 1min:48.26
With the Prologue out of the way and starting grids set for the main event it was Ruben Chadwick who got the jump over Wade Young on the 12km track, Ruben held the World number 1 for just over half of the first lap before Wade took the lead and pushed forward with the pressure of many top Gold Class riders eager to pounce on any mistake he might make. Young said, "I new it was a 4-hour race and I made sure I rode as smooth as possible, the track was much tougher than last year and I really enjoyed it". Applying the pressure in second place was Australian Wade Ibrahim who finished only 10minute behind Young and was unaware of his position until he finished the event and placings were announced. Due to an injured rider the event was cut short overall by 30 minutes seeing the Gold class riders finish back to the 3 hours with the Silver and Bronze class. In the safety of the young upcoming rider he was removed from the track with medical direction and later deemed to only have some ligament damage and will make a speedy recovery.
Top 10 Gold Class finishers,
1. Wade Young
2. Wade Ibrahim
3. Tim Coleman
4. Mitch Harper
5. Hamish Macdonald
6. Ruben Chadwick
7. Robert Nowak
8. Chris Perry
9. Jake Whitaker
10. Anthony Solar
2h:51.52
3h:01.54
3h:08.29
3h:23.26
3h:16.10
3h:26.09
2h:53.50
2h:55.25
2h:58.32
3h:01.32.
6 Laps
6 Laps
6 Laps
6 Laps
6 Laps
6 Laps
5 Laps
5 Laps
5 Laps
5 Laps
Best lap 26:15.30
Best lap 28:08.64
Best lap 28:00.95
Best lap 27:43.73
Best lap 27:20.10
Best lap 28:25.96
Best lap 29:14.21
Best lap 31:02.91
Best lap 32:58.40
Best lap 30:14.19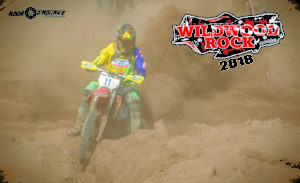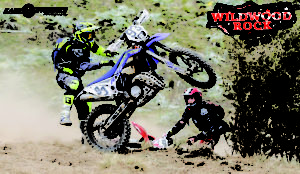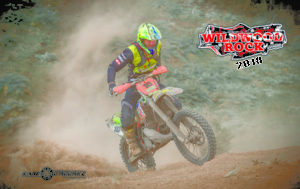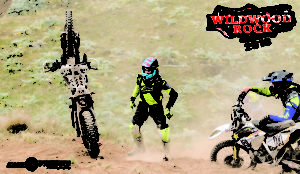 The other 3 classes out on the track where Silver Plus (over 40 year), Silver and Bronze and made up of both Women and Men from around Australia and the world. Joining the mix of the Silver class was South African KTM supported world number one Hard Enduro Women's rider Kirsten Landman who placed 34th overall in her first trip to Australia for the event.
Silver Plus Winner: Mark Clements
Silver Winner: Harrison Tetley
Bronze Winner: Lachlan Smith
A tight and gruelling track made it very difficult to pass riders on the track and forced riders to choose carefully about when to try and on what object or area. Some of the new area's that were the most demanding were the Force Accessories Staircase, Cambodia Motorbiketours Fender Bender Hill, Honda Rock Wall Climb, Liqui Moly Oil Rock Garden and the Peter Stevens Log Climb each chewing riders up and drawing the energy out that was to keep them moving forward.
For the riders it was the huge crowd found around the whole track that always keeps the riders pushing to finish the event with a whatever it takes attitude. From cow bells, air-horns, modified chainsaws and even an inspired team of Where's Wallies it was an atmosphere like no other in Australia and seems to lift each year to help support the riders as they face the brutal course layout set.
For the first time ever the 2018 event used live streaming which enabled people from all over the World to follow the day and send words of encouragement via the web and helped a larger span of followers enjoy the day in a first for Australian Hard Enduro. Keep an eye on our Facebook page and website for all the details about the event and the up-coming 2019 event that will be on the 10th of November 2019.
Full event Results can be found here
Many thanks to these supporters who make the event possible:
Liqui Molly Oils, Peter Stevens Motorcycles, Cambodia Motorbiketours, Force Accessories, Honda Australia, Sherco Australia, Beta Australia, Raceway Motorcycles, Golden Tyre Australia, Ek Chains, Afam, Nolan Helmets, Raceline Motorcycles, Slipstream Motorcycles, Sunbury Bakers Delight, Powerhouse Motorcycles, GRO Oils, Hard Enduro Parts, Sunbury Mower & Chainsaw Centre, Motorcycling Victoria and the Wildwood Rock Motorcycle Club.