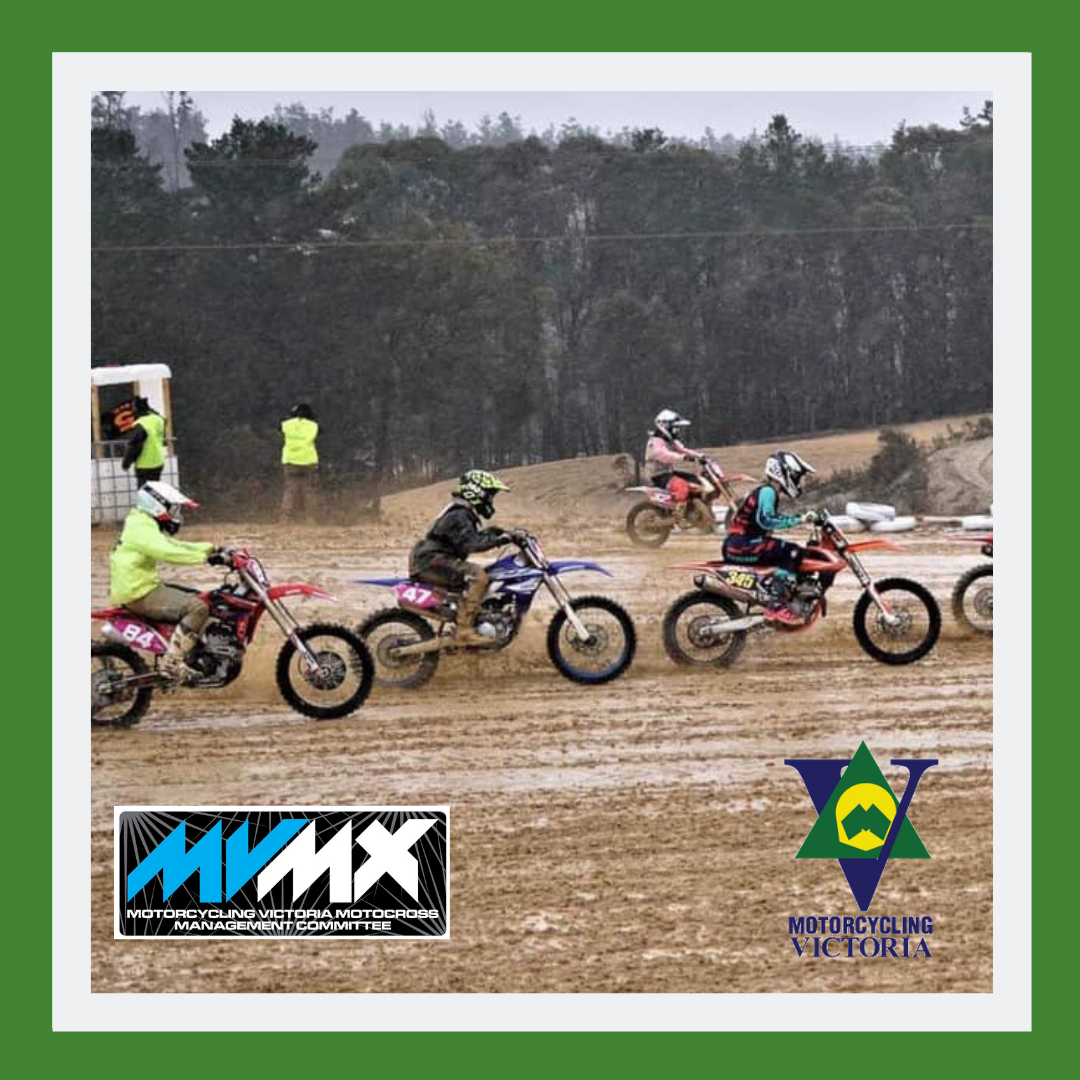 VJMX 2019 Girls Champions!
Did somebody say "it's a bit wet?"
It did not stop the girls over the weekend at the 2019 VJMX Championship Final Round.
Photos By: IHD Photography and Vic MX Management
This weekend at the Ballarat Rovers, Monza Park the Vic MX Committee aimed to put on a great event for the final round of the 2019 Vic Junior MX Championships, and the only thing that got in the way was Mother Nature!
Before the event was called on Saturday, the Girls got in and went hard to take out the podium positions for the year!
A huge Congratulations to all the girls for getting and having a go this year, we hope to see all of your again next year!!!
Taking out the number one spot this year, is Maddison Healey. The 15 year old from Kialla VIC has had a ripper season. It would be safe to say that with Maddi's killer season, the win comes as no surprise!

All credit must go to the young lady herself for pushing hard and working with her coach and support crew to achieve big things this season!
Maddi posted the following to her social media, following the win:
"2019 Victorian Girls champion! So thrilled to finally accomplish this with 10/10 wins !
Can't thank Lee Hogan enough for all his dedication and guidance to get me to achieve this! My Honda 250 CRF would have to be the best bike I've ridden!"
Maddi also credits those closest to her: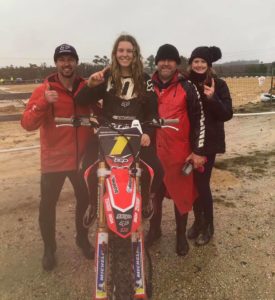 "And my parents Gary Healey, Penny Healey & grandparents Joy Healey for riding the journey with me and always being there for me !!"
Maddi's coach, Lee Hogan wrapped up the season with some word of his own:
"She was a mudder today for the final round of the Vic Jnr MX titles! 20mm of rain by lunchtime. Fastest in qualifying for @madihealeymx before a holeshot and big win in Moto 1. Then they pulled the pin on the day. You rode the track like it was dry Madi. 10 wins from 10 starts, 2019 girls Champion"
By all accounts Maddi is a great sportsman, and is leading the way for the younger riders and providing a great competition for all competitors to push harder and achieve more.  Keep an eye out for Maddi this weekend at Hattah Desert Race!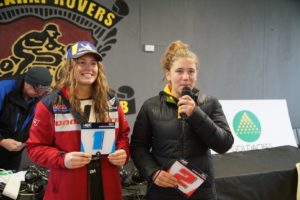 Taking out 2ND place was 13 year old, Olivia Kimball, who has also show some incredible racing this season. Taking out a podium position at 3 or the 4 rounds, we are sure to see more from this spirited rider.
BUT WAIT ….. THERE MORE: 
Olivia also took out the number 1 podium place in the 125cc C Grade Race one the day.
What a champion!
Olivia started the season at 6th place in round on. She has clearly been working hard and
making incredible leaps towards achieving this 1st place in the final round.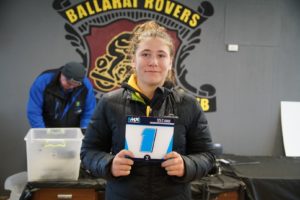 MV Motocross Management has this to say about Olivia after the race:
"Olivia Kimball has just shown the boys how to ride mud, woohoo"
Olivia, we are so excited to see what comes next!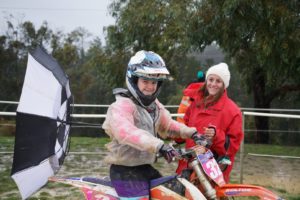 The final podium place for the 2019 season was Jessica Robertson. The 13 year old Ballarat local achieved a podium place at 2 of the 4 rounds this season, and finished the season off strong at her home track! Congratulation Jessica, we cannot wait to see you next season!
For more on the days results visit: https://speedhive.mylaps.com/Events/1686783
With the weather causing the final day of racing to be cancelled, The MX Management Committee have announced that racing will commence again on Saturday 20th July at Ballarat's Monza Park.
"… Today's day of racing will be run on Saturday 20th July at Ballarat .
That is 50cc, 65cc, 85bw and 250 classes"
Please make note that if you need to withdraw or cannot attend:
"If you are withdrawing from that event and wishing it refunded it is required in writing to mxjunior@motorcyclingvic.com.au. This is required by 8/7/19. The event will be opened for further entries on cloud."
Once again we must thank the Club, the Vic MX Management Committee and all the Volunteers for making this season possible. Your countless hours and efforts do not go unnoticed, we appreciate every single one of you.