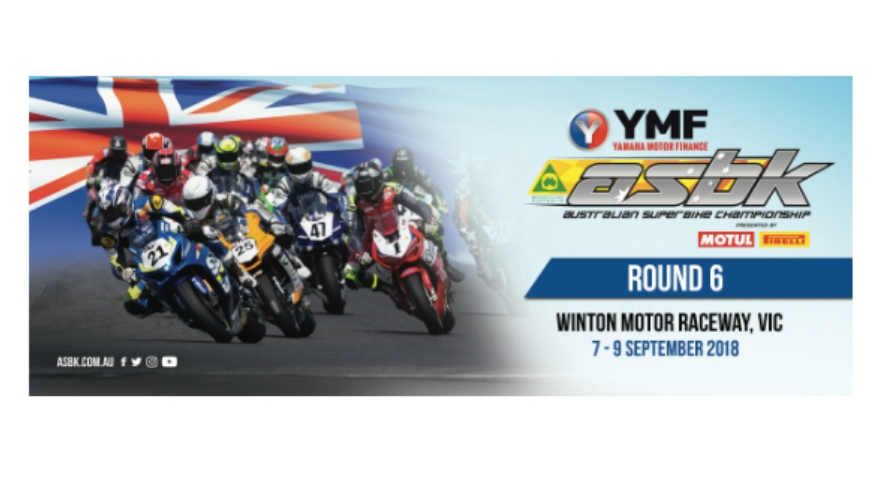 What a weekend! Round 6 of the Australian Superbike Championships were held at Winton Motor Raceway on the 7-8th of September, and was packed full of action!
What a stellar effort Josh Waters put in, cleaning up round 6 with some silver for Team Suzuki ECSTAR! Wayne Maxwell for the Yamaha Racing team coming in at a solid 6th place followed up by Ted Collins for NextGen Motorsports in 8th. Mark Chiodo finished up in 14th place for Team Suzuki ECSTAR with Mason Coote in 19th, Phil Czaj in 21st and Alex Phillis in 22nd.
Scott Nicholson finishing solidly in 7th overall in the Kawasaki Supersport Championship, with Rhys Belling coming in at 12th followed by Ryan Taylor in 14th and Campbell Russell in 15th.
The Yamaha Motor Finance R3 Cup saw Tom Bramich take out 2nd place! Matthew Rindel, Mark Bottomley, Andrew Hannan & Seung Hun Jeong bring up the rear with 15th, 16th, 17th & 18th place respectively.
In the GP Junior Cup Luke Power brought home some silver for victoria taking out second overall for the round. Angus Grenfell, Josh Noden & Jamie Port also finishing strong coming in at 6th, 7th & 8th respectively.
Supersport 300 Championship saw Tom Bramich again finishing strong taking out 3rd place. Also showing strong performances were Luke Power coming in at 15th, Peter Nerlich cleaning up in 17th, Andrew Hannan pulling up strong in 19th, Seung Hun Jeong in 22nd and Mark Bottomley in 23rd.
To sidecars and in the F1 category Beare Boys Racing's Declan & passenger Noel claimed 10th place with Michael Scott and passenger Scott Millner bringing up the rear with a solid finish in 12th.
F2 saw the Victorians clean up most of the field with Golden Age Homes John Clancy & passenger Warren Grubb taking home the silver followed closely by Richard Goodale & Scott Goodale in 3rd claiming the bronze; Patrick Clancy and passenger Stephen Bonney following up in strong suit taking out 4th place!