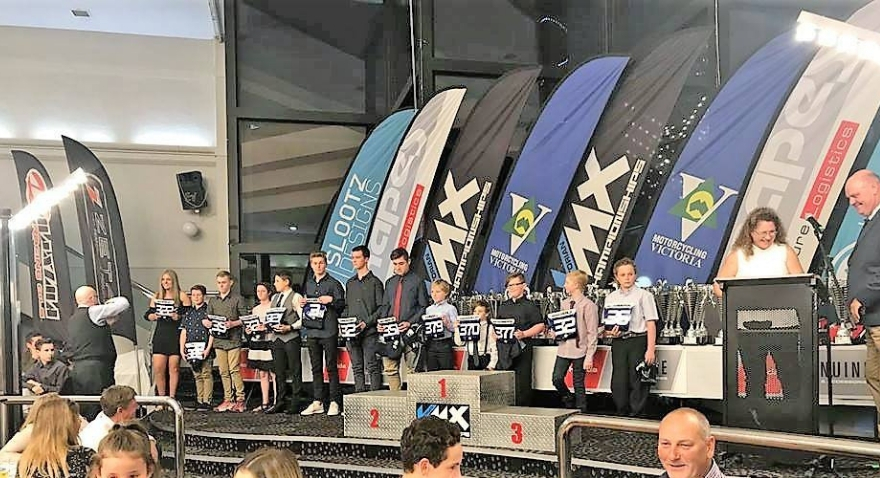 Congratulations to the following riders who have been chosen to represent Victoria at the KTM AJMX Nationals in Penguin, Tasmania during the week of 29th Sept – 6th Oct 2018.
Benny Veale
Billy Cameron
Billy Pearsall
Connor Guillot
Cooper Krezlik
Daniel Wheeler
Dominic Walker
Hunter Cameron
Jessica Robertson
Jett Matthews
Liam Andrews
Maddi Healey
Ry Hazell
Team Manager – Sarah Krezlik
These riders form part of the selection that is required for the Interstate Challenge Cup. That format is each state is to choose a team of 8 riders from 4 different classes to compete for this cup. 8 out of the 13 team members must be named to the Race Secretary of the event by the end of practice. (Tough job Sarah).
Each of those competitors is then scored within their own class. At the end of the event, the team with the highest point scoring 6 team members from each state will have their final placings re-scored for an overall score. The state with the highest overall team score is the winner.
Now that the riders are over the excitement of being chosen they are back into training continuing their preparation leading into the event. Motorcycling Victoria (MV) & MV Motocross Management wish them all the very best of luck, safe riding, enjoy the moment and do yourselves proud!