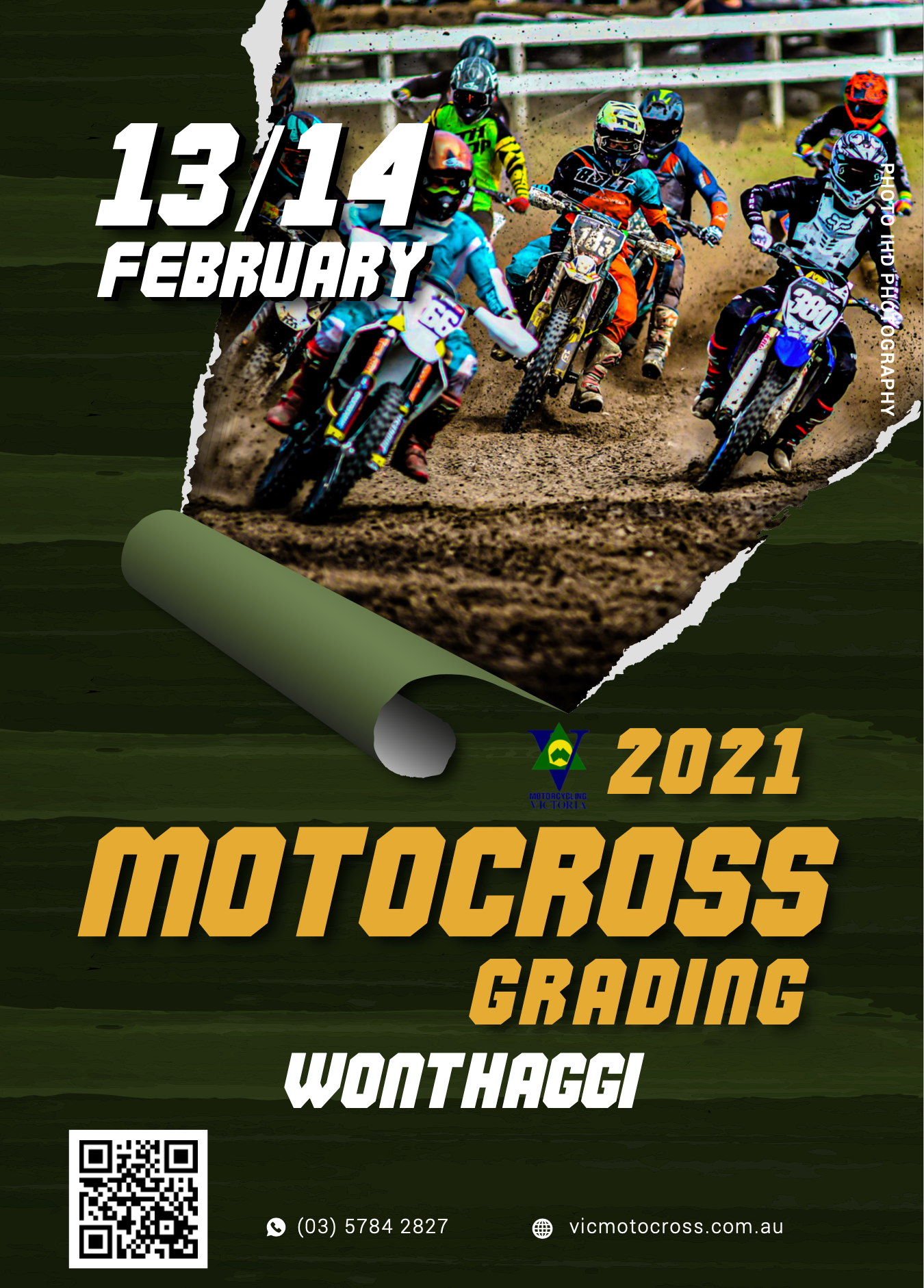 The 2020 Motocross season in Victoria has been challenging to say the least and the Victorian Motocross Committee did what they could to get the junior series completed, and a senior series off the ground. However, the Committee was unable to do so within the Victorian Sports COVID-19 Guidelines. The Committee is aware that for riders competing in their final appearance in a class 2020 has been a devastating blow. Due to the limited racing events and COVID-19, it would be unfair to complete any Motocross Grading this year. To combat this, the Victorian Motocross Committee will be holding a stand-a-lone Motocross Grading event in early 2021 as long as Victorian Sports COVID-19 Guidelines can be met.
This grading event will be unique, the 2021 STEP UP OPEN. This event will offer all riders the opportunity to step up one grade and allowing the grading committee to witness the ability of a rider in the grade they think they are suited for, and racing in that grade. 
This event will cater only for those wanting to be placed into either A or B Grade. However, the event will also need riders who are already graded as A or B grade to enter to create a racing field contrast. If you think you are ready to move up a grade, come along and give it your best shot. 
2021 STEP UP OPEN 13/14 FEBRUARY WONTHAGGI
Due to the format being around GRADING, there will be NO 50cc, C Grade or VETS races.
CLASSES
JUNIORS: 65cc, 85cc SW, 85cc BW, 125cc and 250cc.
SENIOR: MX1, MX2, and LADIES
# All 2020 A Grade Juniors stepping up to Seniors in 2021 will all race B Grade in their first year. But we encourage you to race this event and test yourself against the current B Grade Seniors and make those wanting to be graded work for it.
Enter Online: HERE