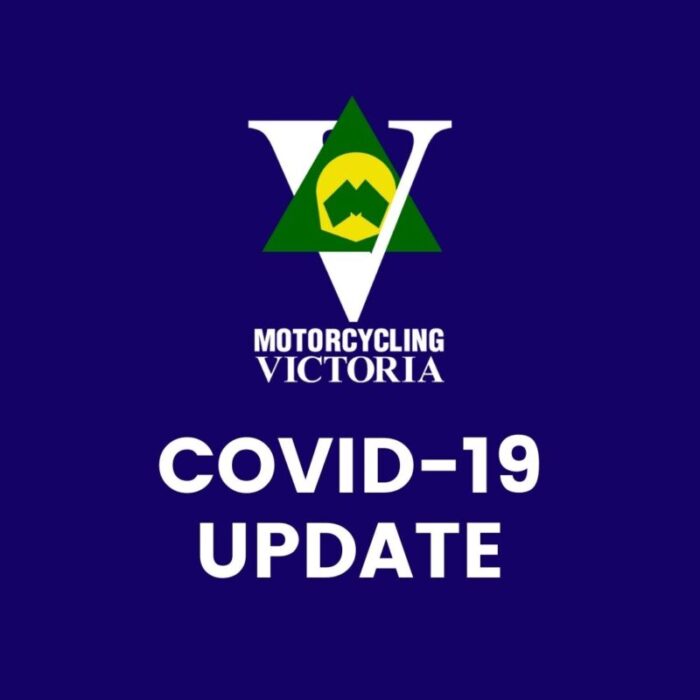 Victorian Lockdown #5 comes to and End!
From 11.59pm Tuesday 27th July 2021, Victorian Covid-19 lockdown ended and restrictions began to ease.
In his statement on Tuesday 27th July, the Victorian Premier said that "..restrictions will ease across Victoria tonight, thanks to the incredible work of our public health teams and every single Victorian who has done their part to keep our community safe from coronavirus"
"There are still thousands of Victorians in quarantine and people will need to remain vigilant to stay on top of this highly infectious Delta variant. That means COVIDSafe behaviours like checking in everywhere, every time, wearing a mask and getting vaccinated when you're eligible will remain key as we cautiously open up again."
The cautious opening up of the entire state starts with Victorians being able to leave their homes again for any reason.
For Motorcycling Victoria Clubs and Riders this means that we can start to get back on our bikes and enjoying the sport we love so much.
We must however follow the rules and guidelines given to us, to ensure we all play our part in reducing the chance of another outbreak. Starting with "Masks". They must be worn in all circumstances outside of your home, unless you have an exemption.
Next, all Venues, Clubs or Organisers must appoint a Covid Marshall, who will ensure that every single person who attend uses the QR code or alternative check in system. with no exceptions. This tools allows the contract tracers to get ahead of any reported cases and start their work immediately.
Our permitted events can be open for all age groups, and density limits apply (Max 300 in outdoor settings) and there are to be no spectators allowed.
We ask that everyone takes the time to read through the Restricted Activity Directions which can be downloaded here
Clubs along the NSW borded will need to remain vigilant in checking that anyone who attends is following the rules, and if not they must be turned away. Motorcycling Victoria hope that no one is put in this position and that everyone follows to rules, to ensure we can remain open and continue riding.
---
The Motorcycling Victoria team want to Thank you all for your compliance with the restrictions, we understand this is a stressful time and hopefully with these restrictions we can avoid any further lockdowns.
For general enquiries please feel free to call (03) 5784 2827
---
To download a copy of the Premiers full statement click HERE. 
To download a copy of the Table of Restrictions click HERE
To doanload a copy of  the Restricted Activity Directions click HERE
To keep up to date on any changes please visit https://www.dhhs.vic.gov.au/coronavirus