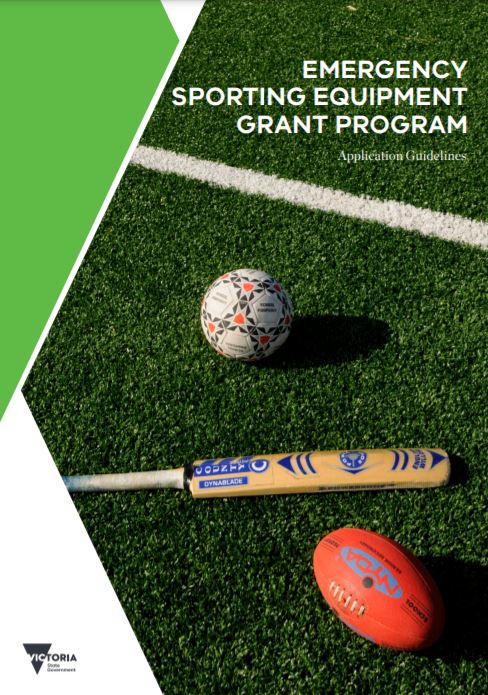 Victorian Emergency Sporting Equipment Grants
Has your club been affected by the recent storms that swept across Victoria?
These grants are for you!
The Emergency Sporting Equipment Grant Program are offered to affiliated clubs to aid in the replacement of equipment that has been damaged in a natural disaster or criminal activity.
These grants are for replacing essential sports equipment such as flags, vests, etc that are required in order to run club activity.
They could have been lost or destroyed as a consequence of unpreventable and exceptional events such as fire, flood, significant storms, theft or criminal damage.
A maximum grant of up to $2000 (excluding GST) will be provided to successful applicants to go towards the replacement cost of the lost or damaged equipment.
If your club has been affected we encourage you to apply for this grant.
For more information please read the Application Guidelines
If you require any assistance or support to apply for this grant, please contact us at finance@motorcyclingvic.com.au or robert.mestrom@motorcyclingvic.com.au