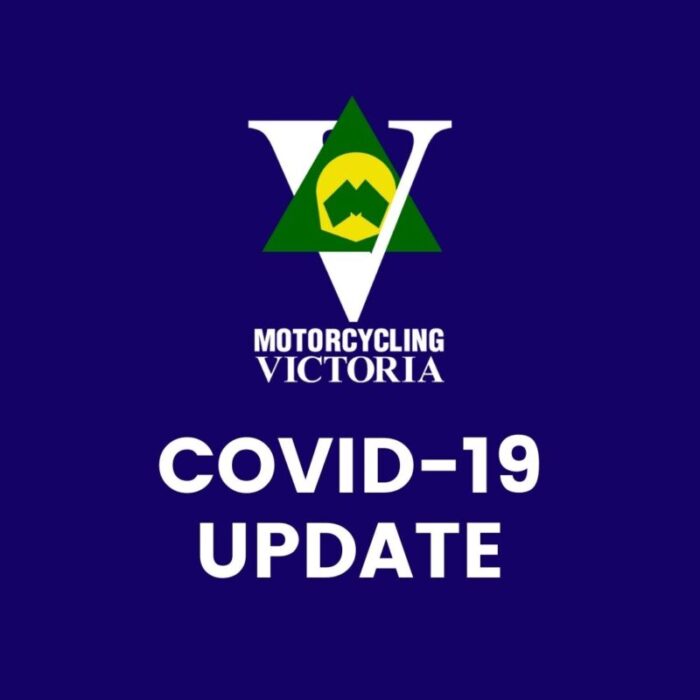 Victorian Circuit Breaker Restrictions
From 11.59pm tonight there is only 5 reasons to leave your home, and unfortunately Motorcycling Victoria events are not included and will all need to be cancelled.
The Circuit Breaker Restrictions will commense at 11.59pm and, at this stage, will remain in place until 11.59pm on 3rd of June (7 days).
The only permitted reasons to leave your home are:
Shopping for Food and Supplies*
Authorised work
Care and Caregiving
Exercise (for up to 2 hours, with one other person)*
To get Vaccinated
Masks are now mandatory in every environment outside of your own home.
*Exercise and Shopping will be limited to five kilmetres from your home, or the closest shops available.
The team at Motorcycling Victoria will return to work from home during these restrictions, but will still be available for any enquiries you might have.
We will also continue to update you all with any changes as we are made aware of how they affect our sport and events.
We also understand that this is a tough pill to swallow, but we will hopefully come out the other side stronger again and having eliminated another wave of outbreaks.
For general enquiries please feel free to call (03) 5784 2827 or email to robert.mestrom@motorcyclingvic.com.au 
---
To download a copy of the Acticing Premiers full statement click HERE. 
To download a copy of the detailed Restrictions click HERE
To keep up to date on any changes please visit https://www.dhhs.vic.gov.au/coronavirus