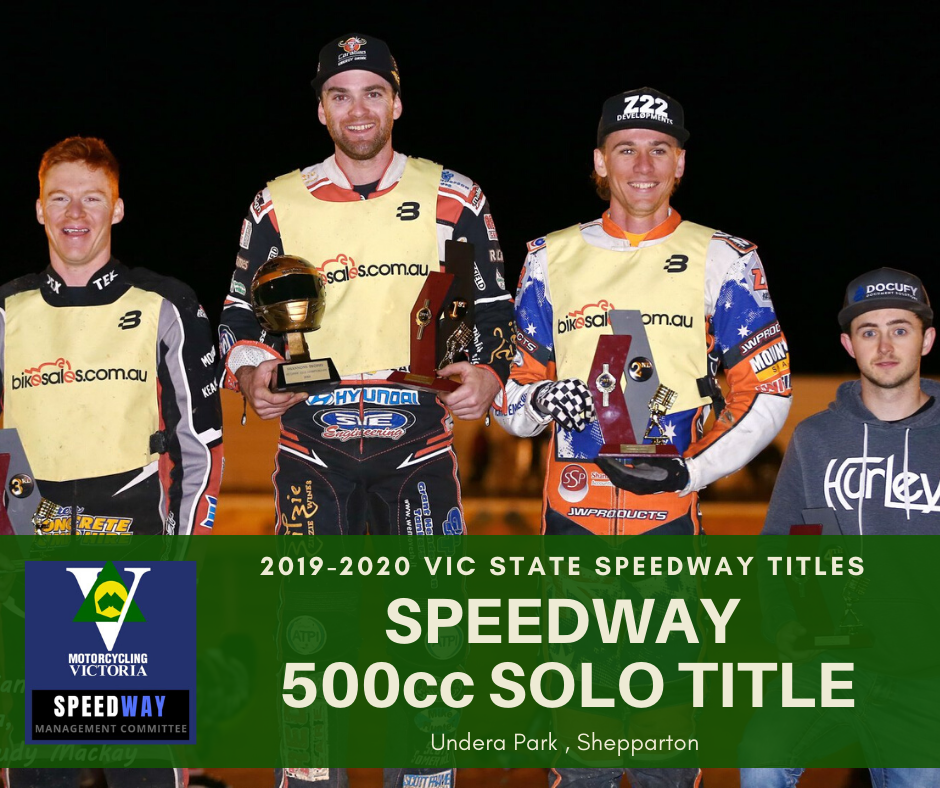 2019 Motorcycling Victoria Speedway 500cc Solo Title
Saturday 9th November 2019 at Underra Park Speedway.
Photos By: Judy Mackay
Motorcycling Victoria are please to release the results from the 500cc State Solo Title held this past weekend at Undera Park.
This event did not disapoint with some incredibly skilled riders taking to the track and showing some incredible skills.
Race Format: 20 Heats. Top 3 straight to the Final. Riders placed 4 to 7 into a Semi Final, with winner gaining a spot in Final.
The Semi Final included: 
#10 J.MacDonald (NSW)
#4   J.Morrison (VIC)
#7   A.Clare (NSW)
#2   D.Knowles (VIC)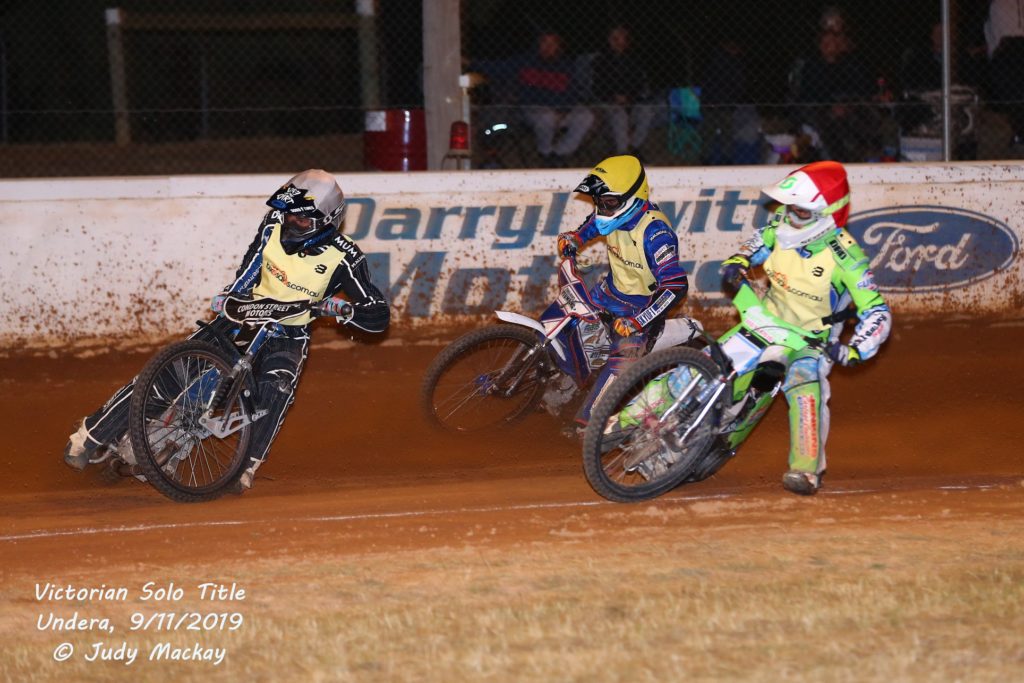 J.MacDonald took out the top stop in the Semi Final, securing his place in the Final.
The Final Round included: 
#1   J.Lidsay (VIC)
#6   J.Sedgman (VIC)
#15  Z.Keleher (QLD)
#10 J.MacDonald (NSW)

The results speak volumes on the level of outstanding level of competition on the night. Download a copy HERE