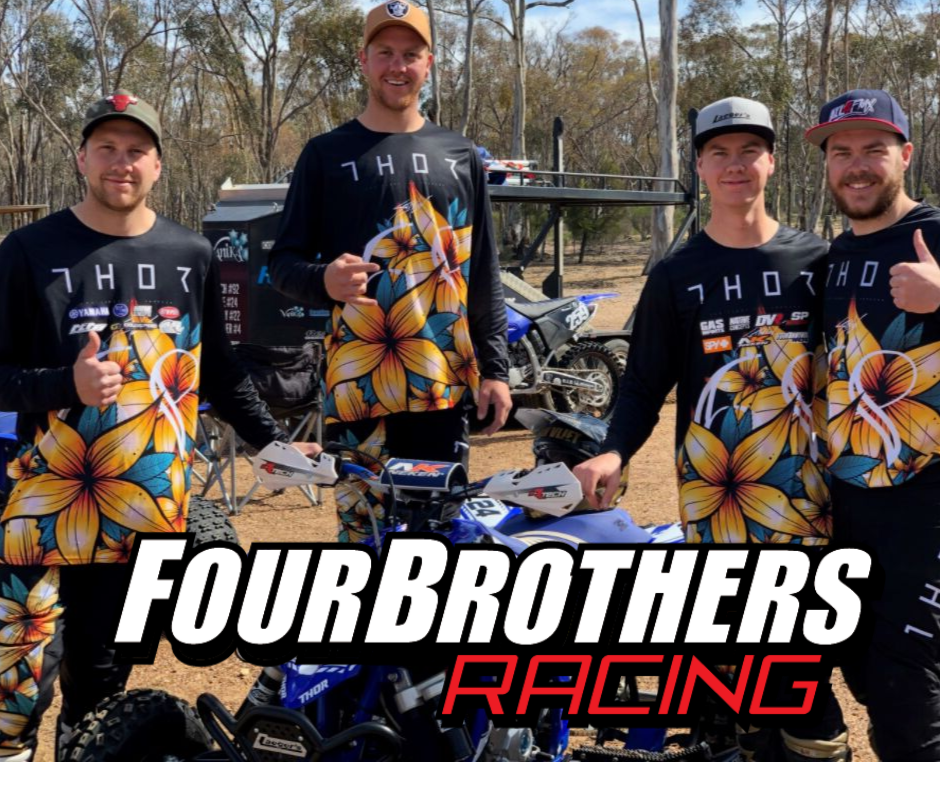 VAN VLIET BROTHERS JOIN FORCES TO HIT UP FRANCE
Submited by: Four Brothers Racing  
12  August 2019
Making history with the first Australian team as well as the first all brother team, the Van Vliet brothers will be heading to France to compete in the 2019  Pont De Vaux Maxxis Mondial du Quad event this August.
With less than 2 weeks to go, preparation have been in the pipeline  for some time and this has become a dream in the making.    Youngest brother Cooper,  had a taste of the event in 2018 in the  Kenny 4 hour and eldest brother Mitchell showing his finest in the 12 hour race back in 2014.  This year, brothers Jake, Harrison and Cooper will make the trek over to give it their all for 2019 in the 12 hour race.

Training has been intense with the boys in full swing and thanks to DV Racing over in the Netherlands the Yamaha quad is ready to race with the PEP Suspension giving them the edge out on the track.
Jake stated " I look forward to the race as I havent been in Europe since representing Australia at the Quad Nations in Italy back in 2017.  I look forward to going to France and catching up with a lot of competitors who have become good friends although once out on the track I will be aiming to beat them all "
Cooper added "   We love racing against each other so to be on the same team is going to be enormous and give us the edge we are looking for"
Not to be out done middle brother Harrison has been back in full swing training hard to keep that competitve battle between the boys in  line.
" I love having that banter with my brothers telling them whose the best so to be on the same team is going to be a lot of fun pushing each other to our limits so as not to let each other down.  No matter what happens in France we will give it our best" commented harry
A parade thru the town of Pont de Vaux on the 22nd August starts the event in front of  thousands of spectators followed by practice and  then thrilling racing on the Saturday and Sunday.
The boys previous experience overseas will be playing a big part at Pont de Vaux as they head over  to compete in the 12 hour Race.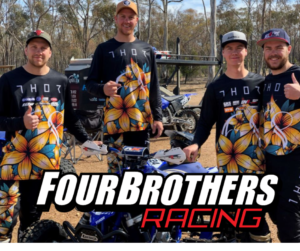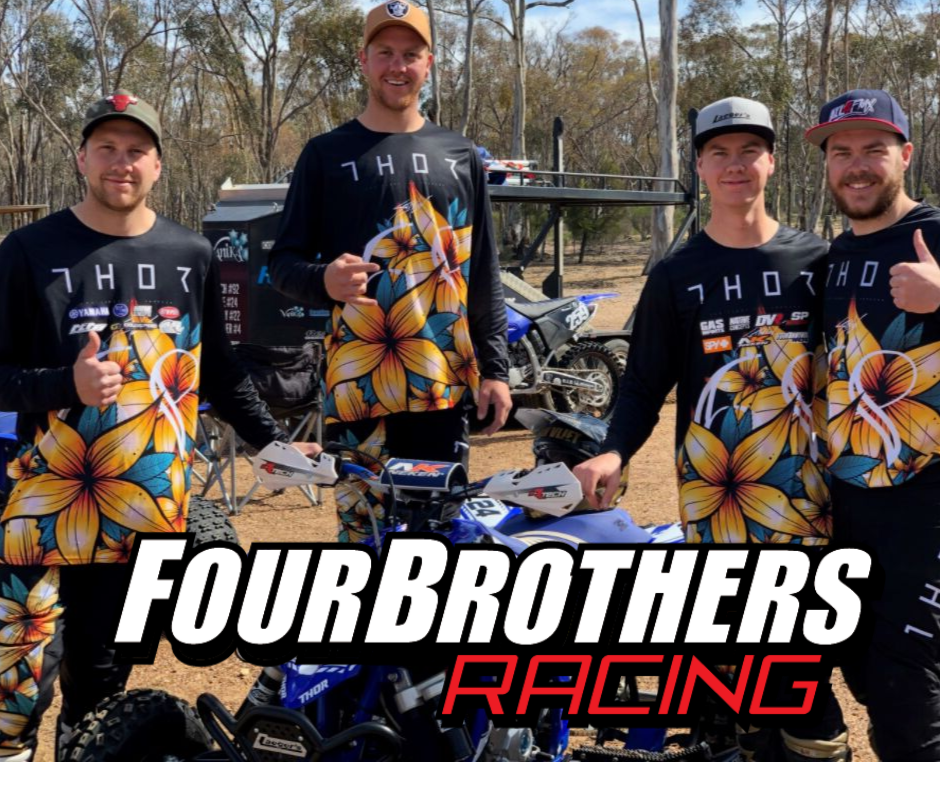 All this couldn't be done without the help of our wonderful sponsors who support us 100%
All updates and Results  can be found on Facebook – Four Brothers Racing.