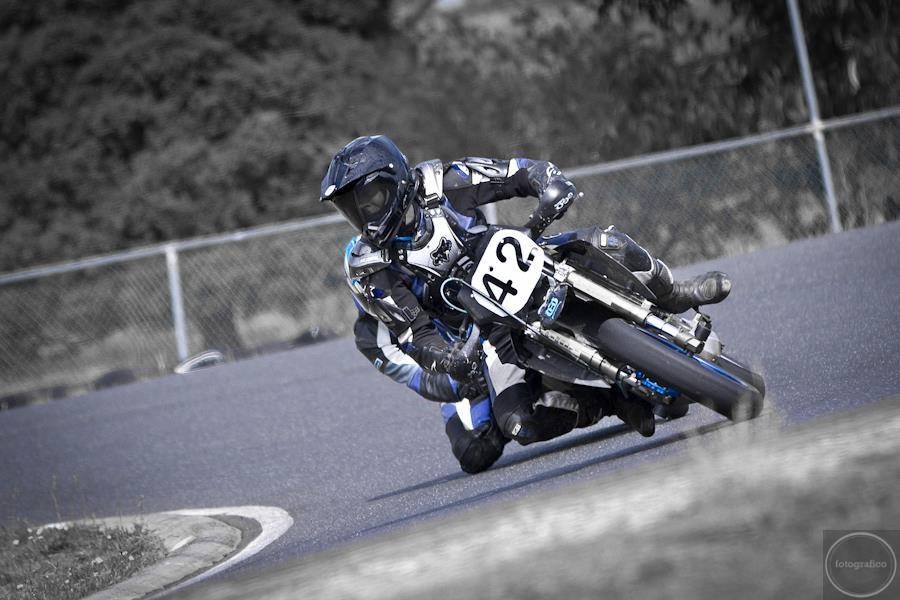 Vale – Bruce Hill
Motorcycling Victoria are deeply saddened to hear of the passing of Life Member and former Preston MCC President Bruce Hill. He will be dearly missed for many reason, one of which being his outstanding and unwavering contibution to this sport.
Please see below for the full statement from Preston MCC:
---

It is with great sadness and heavy heart we share the news that Bruce Hill passed away yesterday 16th April 2020.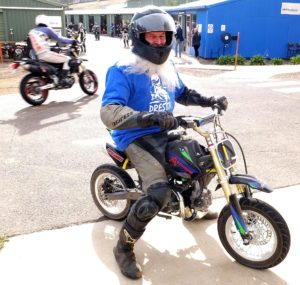 As some of you were aware in 2018 Bruce was diagnosed with terminal brain cancer and in the year following, he continued working tirelessly for the Preston Motorcycle Club, even after two major brain surgeries coupled with crippling treatment. Such was the fight and strength of Bruce, he never stopped giving to the motorcycling community; it was very much ingrained in his life and now his legacy.
Bruce contributed nothing short of a lifetime to the motorcycling community. He was 16 years old when he started riding and 19 when he first joined a motorcycle club, the then Police Motorsports Club. He has raced enduro, dirt track, supermoto and road race from the ages of 22 to 65 years old.
Not many know that Bruce was a member of the Victoria Police Force. He was a senior instructor at the police motorcycle school, specialising in off road riding and search and rescue for about seven years. One of the key achievements in his role in the police force included assisting in the introduction of 
protective leathers, full faced helmets and protective gear for police motorcycle officers.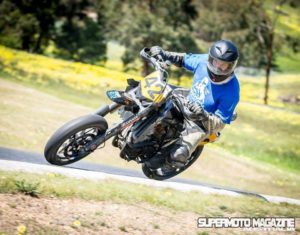 As a keen Ducati enthusiast and rider, Bruce was a co-founder of the Ducati Owner's Club in about 1975. In his time with the club he held various committee roles, including President.
In 1993, Bruce joined the Hartwell Motorcycle Club. He was a committee member in 2011 but was required elsewhere and moved across to the Preston Motorcycle Club and assumed a committee position in 2013.
In 2014 Bruce became President of the Preston Motorcycle Club and he was the key driver in the club's efforts to revitalise the Victorian Road Racing Championships. With a keen passion for motard racing, and awareness of a gap in the state for this group of riders, he also introduced the Supermoto Championships into the series, after convincing Motorcycling Victoria to build a dirt component to the road race track for the Supermoto riders.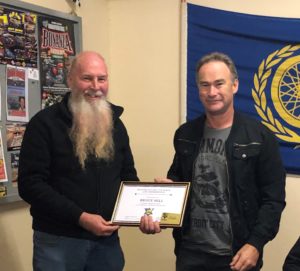 Bruce campaigned to get the Bracket Racing Series up and running. The idea had been played with around the club for a few years, but once again, it was Bruce's leadership and drive that got a new and different type of series, specifically suited to new racers.
Such was Bruce's commitment to motorcycling, in 2019 Motorcycling Victoria was proud to induct him to the list of honoured life members.
Bruce's dedication and leadership to the motorcycling community will be greatly missed, but his legacy of what he built will be remembered and be successful for many years to come. Thank you, Bruce, for all you have done; a selfless volunteer and perpetual giver to motorcycling that will provide us great happiness and enjoyment for decades to come.
Bruce, may you Rest in Peace, we will miss you.
---
Motorcycling Victoria would like to remind all of it's members that we are here to provide support or event a listening ear. Our thoughts and sympathies are with Bruce's family and friends during this time.
Ride Free Bruce!