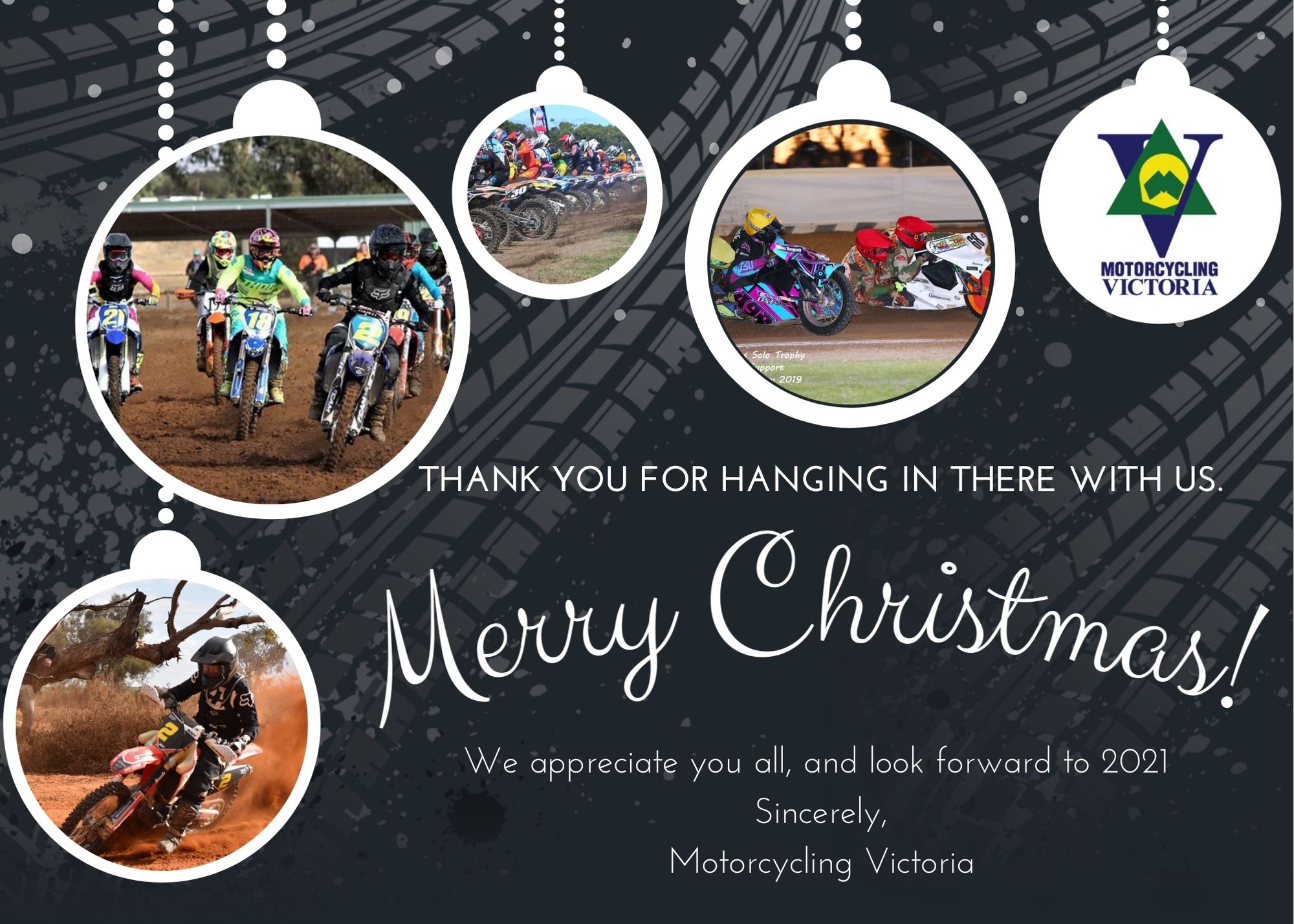 Thank you and Merry Christmas
A Message from our CEO
"It has been a long and hard year for us all but I would like to take the opportunity to Thank our Staff, Committees, The Board, Clubs, Volunteers and our supporters for your patience and support during these difficult times.
I am looking forward to 2021 in a positive way and and hoping that we can all make up for lost time on the bike in 2020.
Please take care and keep safe over the holiday period.
Merry Christmas and a happy new years to you all and your families."
Best regards,
Robert Mestrom
Chief Executive Officer
Motorcycling Victoria
The Motorcycling Victoria team are taking a well deserved break and will be back to help you all again in 2021.
Motorcycling Victoria office slosed from Monday 21st December to Friday 1st January.
Re-opening on Monday 4th January 2021.