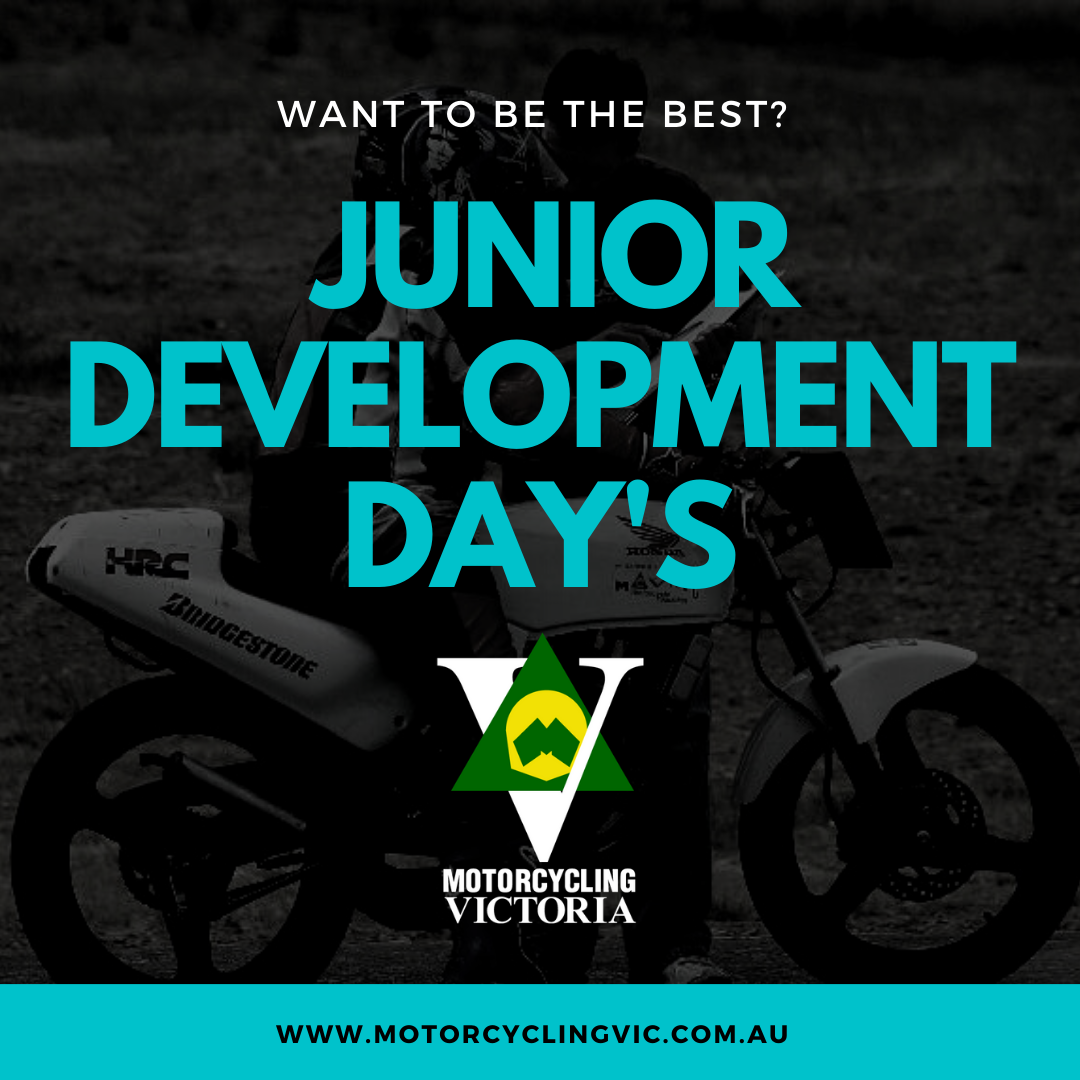 Junior Development Days
Motorcycling Victoria are please to confirm there will be Junior Development Days for both Dirt Track and Road Race.
Starting 2021 off with a bang, and finishing off the Summer School Holidays in the right way. We are please to announce Junior Development Days on both Dirt Track and Road Race.
Partnering with The Harley Club of Victoria and our outstanding lead Coaches Ian Whitehead (Road Race) and Wayne Sullivan (Dirt Track) these days are sure to get the year off right.  Brush off those bikes and gear and head out to the Broadford State Motorcycle Complex.
The Harley Club of Victoria – Junior Development Day
MV – Road Race Junior Development