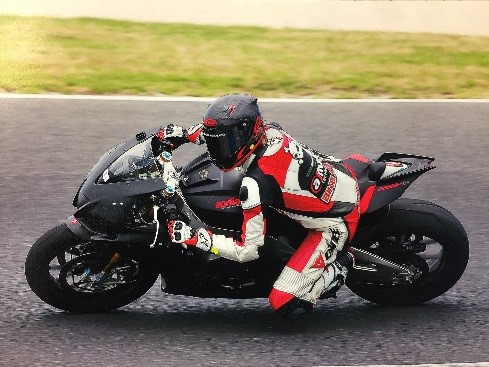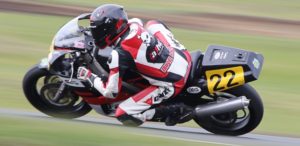 Stacey Van Wetering, time to take on the Island.
Written by: James O'Hagan
This weekend, the 26th Island Classic will take place at the beloved Phillip Island circuit. Close to 300 riders in a variety of classes will be riding. One rider to keep a close eye on is Stacey Van Wetering, the Canberra bred rider turned Melbournian road rider and circuit racer will be out there on her NC30 VFR400 #22 in two classes, New Era 500 and P6 New Era 750.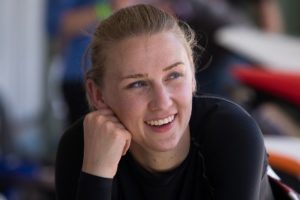 Stacey's story started from humble beginnings, 2009 she purchased a brand-new Ninja 250. After letting her brand-new bike sit in the shed for 6 months, she gained the courage to take it out. Stacey recalled that she 'Made all the newbie mistakes, forced me to ride in the rain, forced myself to ride at night'. Before long, she was riding in all sorts of weather, from heavy downpours, to midnight Summer runs, she rode everywhere. 'I rode it like a Superbike, and I had no idea what I was doing!!! After 6 months it was stuffed.' Its safe to say, the bike received its fair share of battle scars.
Stacey had an epiphany when riding from Canberra to Batemans Bay with her then partner, that his advice may not be the best, Stacey recalls that 'I stopped listening to him and I stopped crashing'. This was an important crossroad in her riding journey, and she reached out to the CanberraRider's forum. They had regular ride days at Wakefield Park, once on the track she was hooked. Stacey realised that learning to ride could also be done thanks to observing all bikes and classes. Being naïve and having been given poor advice early on, Stace realized she really had no clue. The real learning started when she went to the track. Stace explained that CanberraRider's, 'took me under their wing, with so many people riding so many different bikes, maybe I could learn a thing or two. I found observing was more advantageous than actually riding.'
Before too long, her first track bike came along, the mighty Suzuki RGV250 VJ21. Within 12 months of putting herself on a bike, she found herself racing with . Stace was absolutely 'frightened as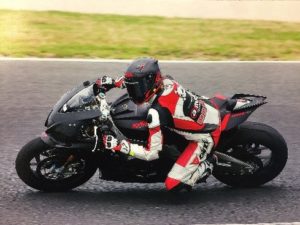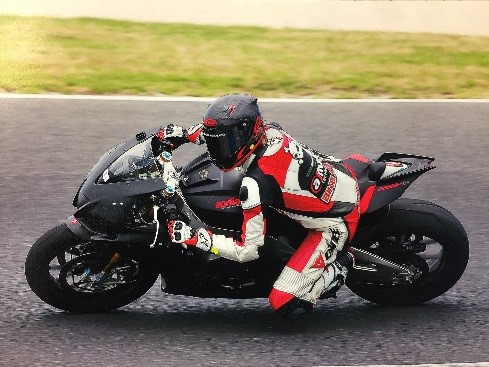 all hell' in her first race, still on her provisional Road License, and totally fell in love with the sport. Racing against newbies and seasoned veterans she wanted more!!!! Thanks to the crew at PCRA, she connected with like-minded souls who helped her along the journey.
Now based in Melbourne, the RGV250 was Stace's weapon, and she raced it at Hartwell and at previous years Island Classic meets, however going out and only having one or two other P6 250 riders she felt her growth slowing down. Stace looked at the 600cc Class, but realised there were too many on the grid, so going out on a whim, she purchased the 1989 Honda VFR400. Stace explains that Hartwell has been a real treat, a place of real grassroots racing, super organised and 'I wanted to learn and grow, I wanted to be mid pack, and I needed more competition.' When asked about racing, her response is pure and clear, 'To have a bit of fun, at the end of the day, there's no racing without everyone on the grid.' The 400 class is pure joy, in one race she snapped her chain and within minutes, her fellow racers checked their boxes of spares, and out came a chain, sprocket and all the bits needed to get Stace back out there.
With growth and development constantly at her mind, Stace has now added an Aprilia RSV4, and her plans for 2019 are simple: Continue racing the VFR400 and develop the RSV4. Come 2020, she'll embrace 2 bikes and multiple classes and continue her own journey. There are also rumours she may ride at the coveted Baskerville in either the lites 20 lap race or the 2-hour endurance race, I guess only time will tell.
Without the help and support of her sponsors she wouldn't be able to be where she is today. You can follow Stace on Instagram @luckystaceracing22.
VFR400:
RB Racing – facebook.com/rbracing.au
Luke Van Soest Electrical – facebook.com/lukevselectrician
Flying Solo Gear Co. – https://flyingsologear.com/
The Grinning Dingo – https://www.thegrinningdingo.com/
James O'Hagan photography
RSV4:
ABUS Security Tech Germany – www.abus.com