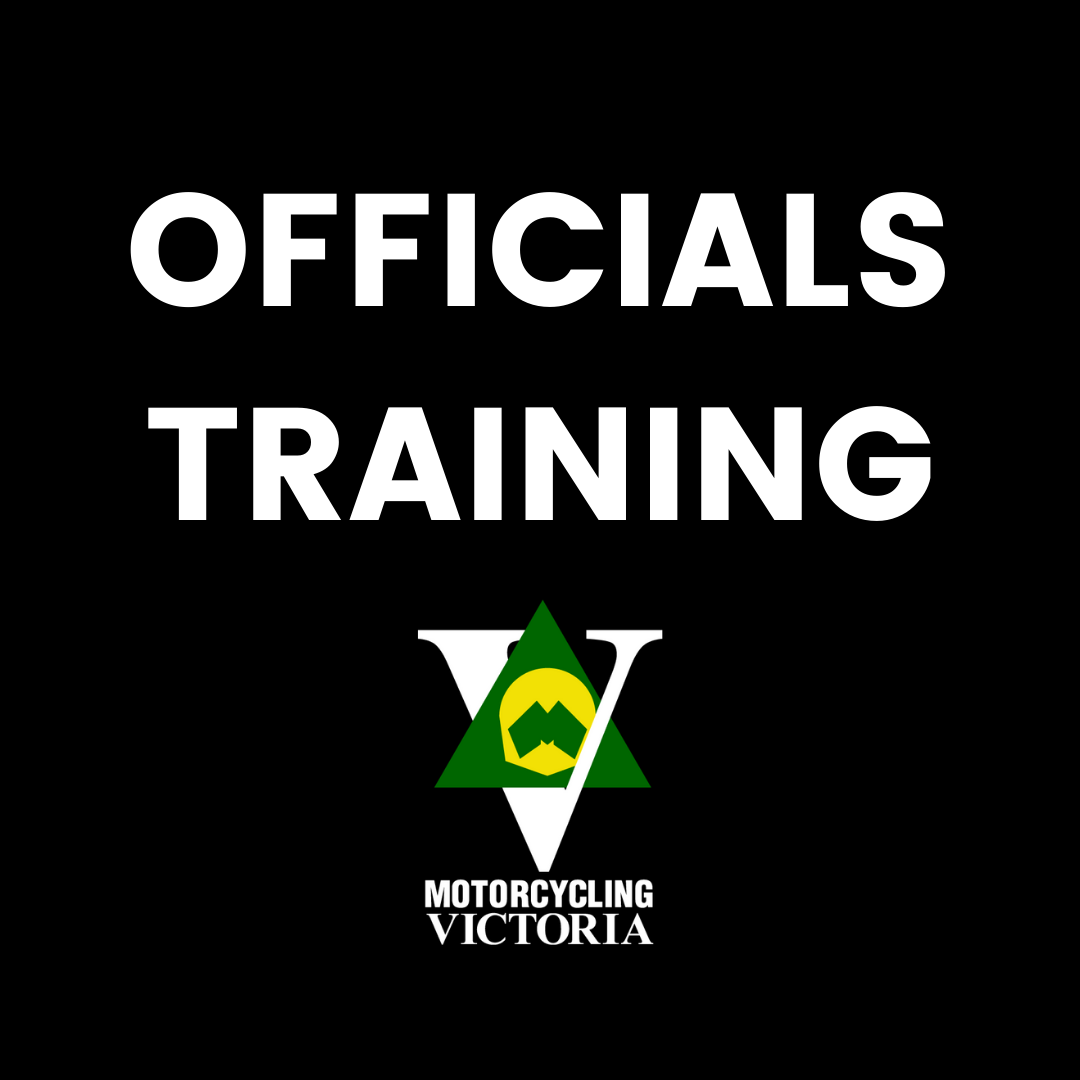 Motorcycling Victoria Key Officials Training Seminar
Wednesday 8th & Thursday 9th September 2021
Do you want to become more involved at your club and offer assistance at Club events?
This training seminar will give you the accreditation to help your club out and Officiate at club level events.
There is no cost to attend, apart from a few hours of your time.
If you are interested please complete the Application Form and submit before 5pm Monday 30th August.
More information can be found here: https://www.motorcyclingvic.com.au/coaches-and-officials/calendar/