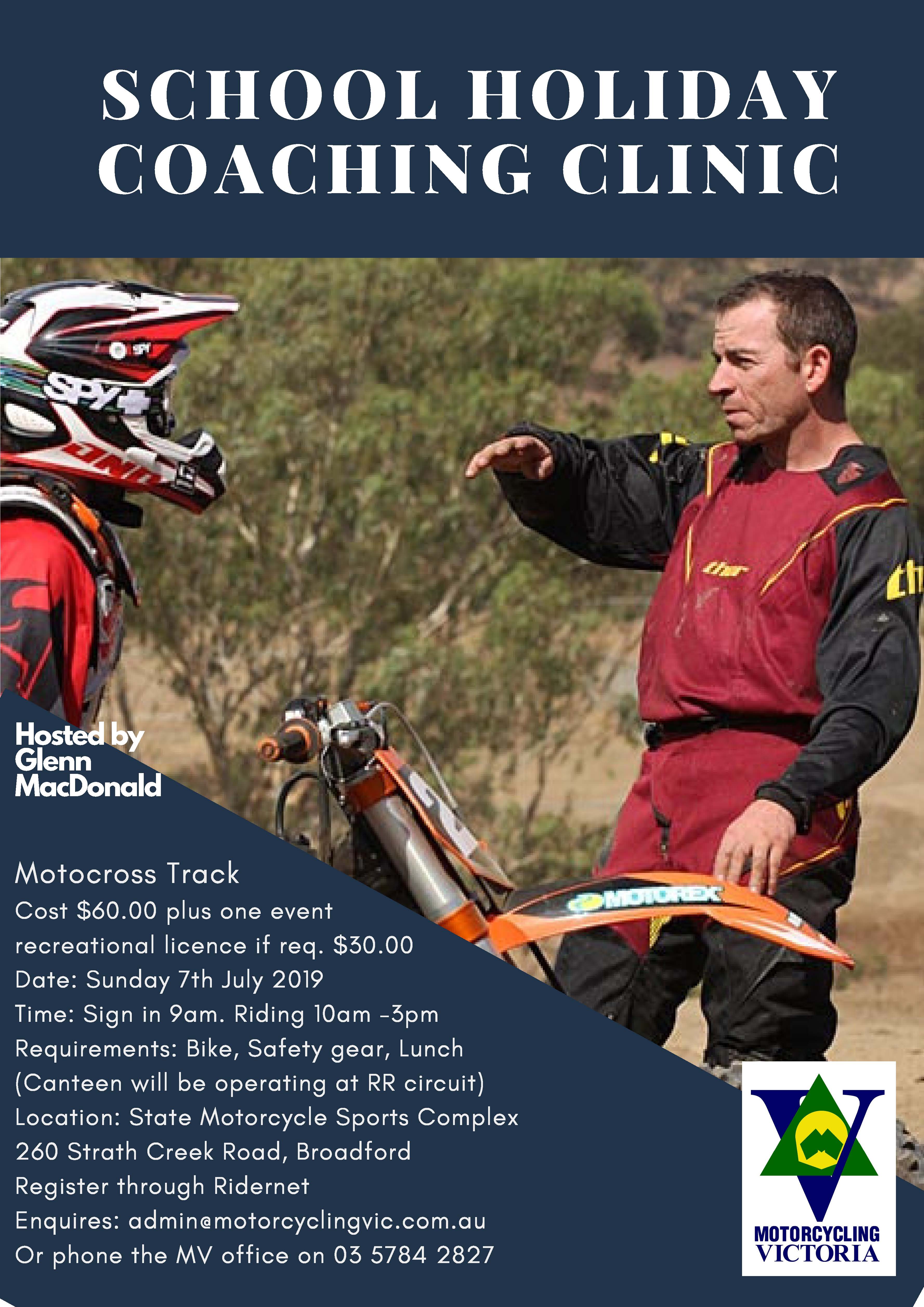 Motorcycling Victoria are hosting a School Holiday Coaching Clinic at the Broadford State Motorcycle Sports Complex Motocross Track on Sunday 7th July 2019, ran be head coach Glenn MacDonald.
This is a great opportunity for juniors to receive tips and guidance to gain skills and techniques from Glenn MacDonald who is a multiple State and National Motocross Champion with over 20 years coaching experience, and is a Level 2 accredited Coach.
These days are all about getting the kids out of the house and on the bike having some fun during the holidays. An added bonus is that the riders will be coached through the entire day, meaning that they will be put through a range of fun drills to help them become a better and safer rider – whether it be for competition or simply riding around at home.
Coaching is available from the ages of 4 – 21 (by our accredited coaches) and will take place in the paddock area, the Junior MX track and the main MX track at Broadford. From time-to-time we may also use the Enduro area to keep things changing. With numerous coaches in attendance this event caters for beginners through to advanced riders.
Kick start & coaching log books can be signed off at this clinic.
Registrations are done via RiderNet 
Head over to the website calendar for more information