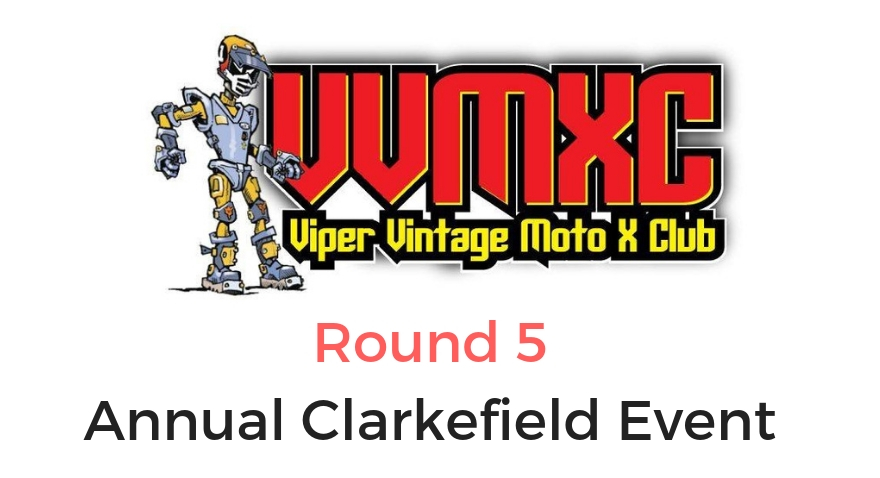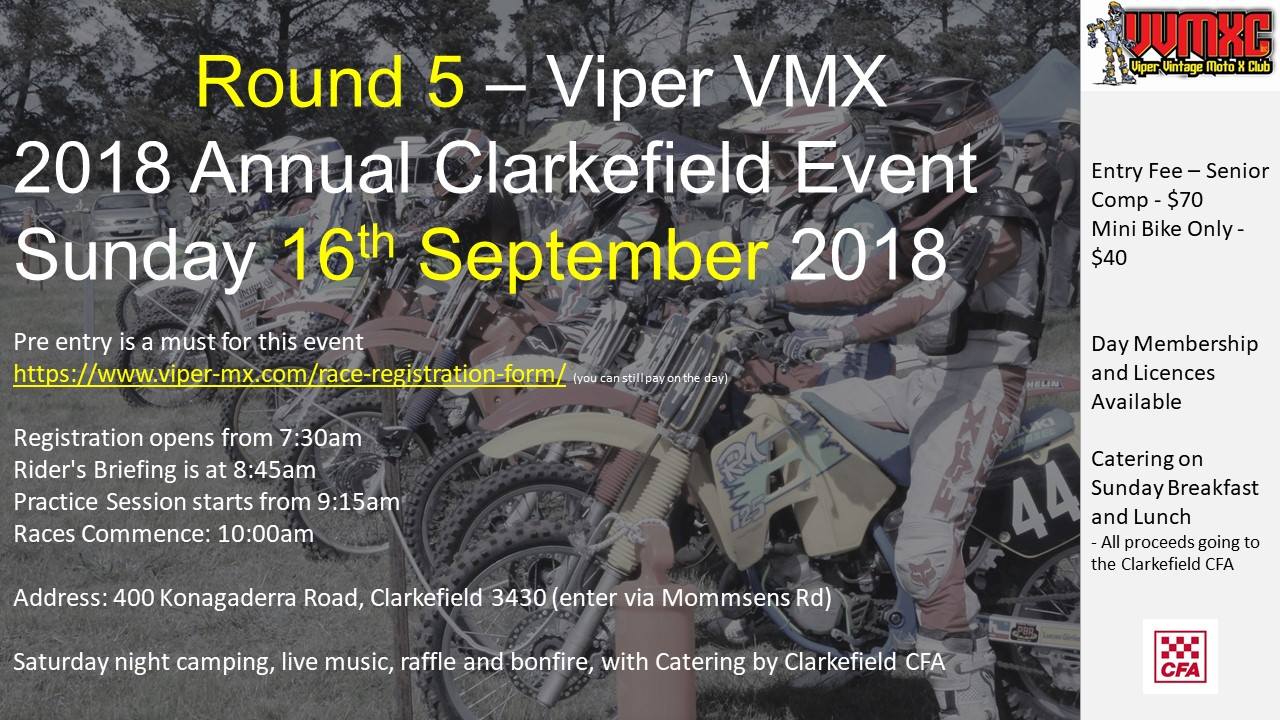 The grass track is prepped and we are ready to go for Round 5 – Viper VMX 2018 Annual Clarkefield Event.
This is a family weekend with Live Music, Camping and Bonfire – Hosted and Catered by Clarkefield CFA on the Saturday night, then race day on Sunday 16th September.
Saturday night (15th September) is set to be a great family night, catering by the Clarkefield CFA, so you, your families and friends can enjoy the night around the bonfire, eating a 2 course dinner (Main and Dessert) and listening to the band. Arrive after 3pm to set up and settle in. A raffle will be drawn with all proceeds going to the fine folk at Clarkefield CFA.
If you are planning on joining us for dinner the cost is $25 for anyone from the age of 13 up and $15 for kids under 13, (we will ask for numbers for catering later in the week). BYO Drinks
Sunday, is when the fun really begins with the annual Clarkefield Race Day.
Pre Entry is open now and is a must for this event. The cut off date is Wednesday 12th September https://www.viper-mx.com/race-registration-form/
We have two extra classes, mini's and Pre 75 so click on the button to download the schedule and get your bikes ready.
Remember there are no tearoffs at the track and ALL rubbish must be taken away with you when you leave.
Cheers
Rach