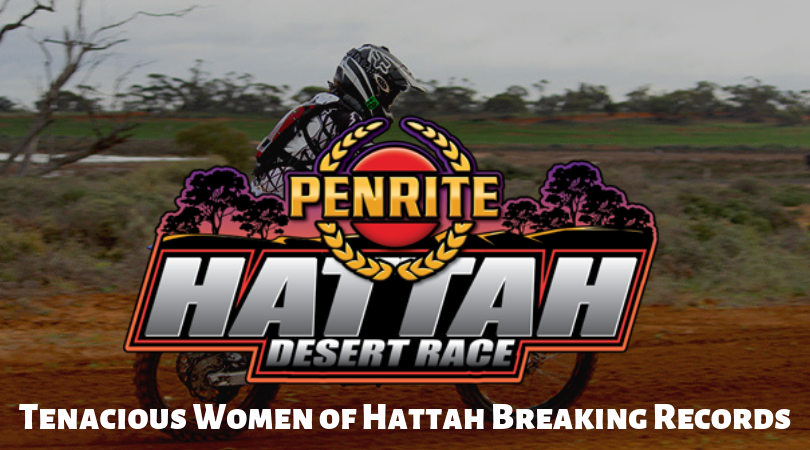 PENRITE HATTAH DESERT RACE 2019:
BREAKING RECORDS WITH FEMALE ENTRIES
Hattah Desert Race is arguably the biggest off road event on the Australian motorcycle racing calendar.
The North West Motorcycle Club and Volunteers deliver an outstanding event every year, and their efforts continue year after year. The entire team from the organising committee to the officials and volunteers deserve all the accolades for the success of this event!  We applaud each and every one of you!
In 2017 and 2018 the Tenacious Women of Hattah class was been made up of 18 incredible women, who clearly do not shy away from a challenge. Not only that but these ladies keep coming back for more each year.
Whether they return to challenge themselves and improve on the previous year's timing, or to try and take out a podium position. These ladies continue to return each year and take on the gruelling 140km race (4 x laps of 35km track).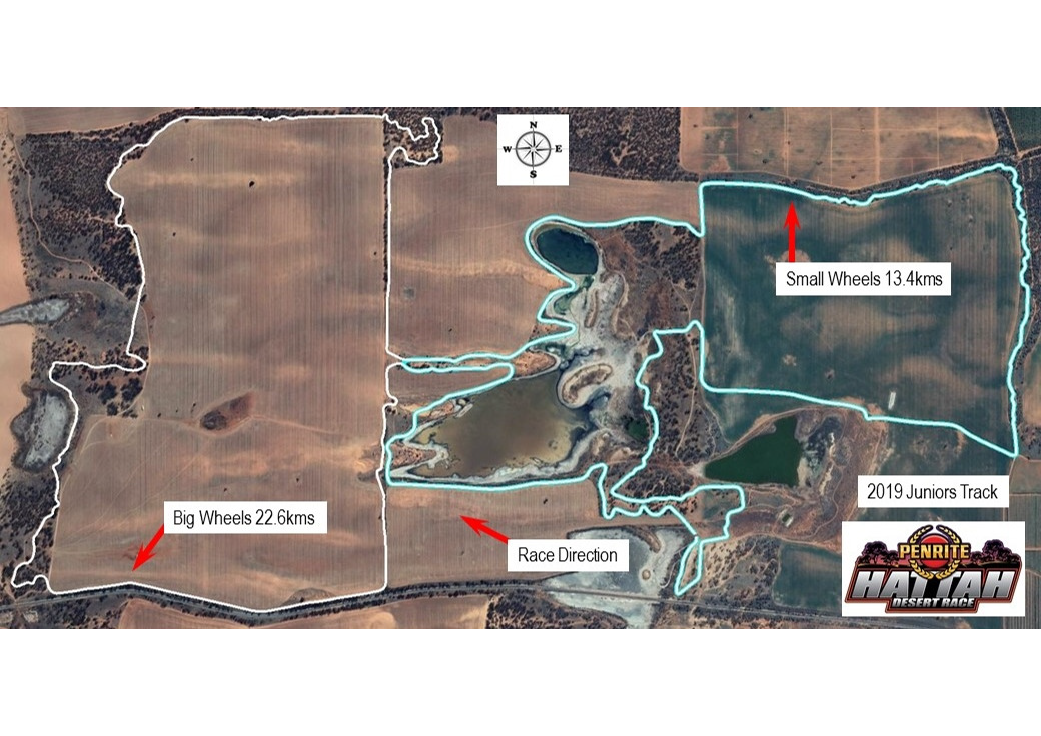 Eighteen (18) Female entrants was the record breaking number that was achieved in 2014, and these numbers have mostly remained the same each year since. That is until this year.
The 2019 Penrite Hattah Desert Race reached an all-time record high for female entrants.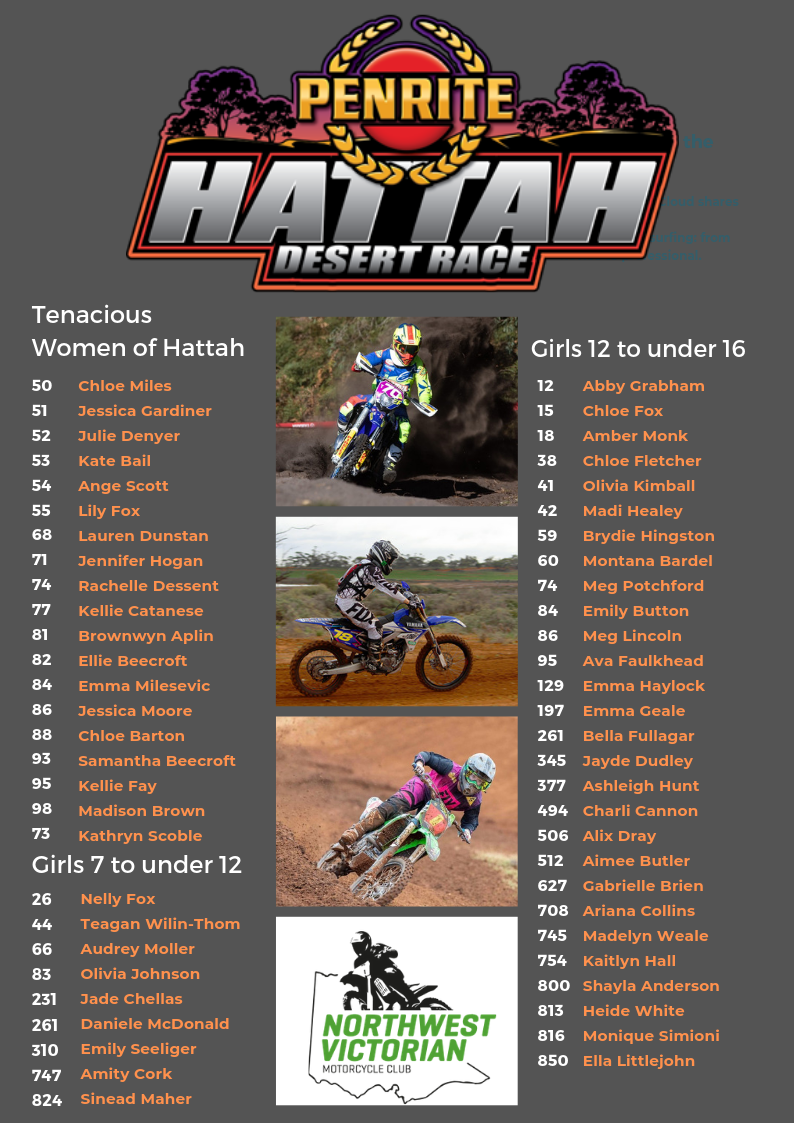 Nineteen (19) ladies have entered the Tenacious Women of Hattah class, and a huge twenty eight (28) entries into the Girls 12 to 
under 16 class. But wait there is still more…… There are also nine (9) entries into the Girls 7 to under 12 class.
2019 Hattah Desert Race will include a total 56 female competitors!
With thirty seven (37) of the 56 competitors entered into the junior classes, this could be a very exciting insight into the future of women at the Hattah Desert Race.
The team at Motorcycling Victoria are so excited by the growth in this event and what is means for females participation growth overall in motorcycle sport. The organisers have invited the Motorcycling Victoria team to attend and present to the winners of the Tenacious Women of Hattah class.
"This is a milestone for Female Participation in Motorcycle Sport. To see so many women and girls entering this year is incredible and again must be credited to all of the ladies who entered in previous years setting an example for getting involved. Congratulations to the outstanding effort of everyone involved, especially the North West Motorcycle Club and organisers, the volunteers and officials. Without you we have no sport!"
Unfortunately reigning champion Meghan Rutledge has had to pull out of the event this year due to an injury, she will be there to cheer everyone on!
Who do you think will take the Podium this year?
Good Luck to everyone competing this weekend!

Motorcycling Victoria ask that you all take a moment of your time to Thank a volunteer for their work as they are the Life blood of this sport and this event!
If you can be there – watch live online: http://www.hattahdesertrace.com.au/live-stream