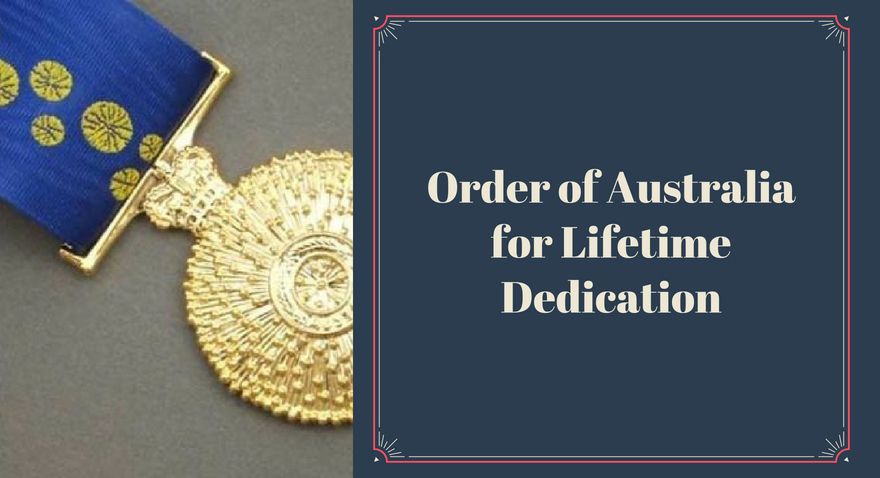 Wes Brown is perhaps one of Victoria's most selfless and dedicated volunteers to Motorcycling sport!
Wes has been awarded an Order of Australia Medal (O.A.M) in 2018 for his unwavering dedication to Motorcycling sports in Victoria and also his dedication to traditional brass bands.
This award joins a plethora of accolades that Wes has compiled since 1957 for his phenomenal voluntary efforts.
In 1957 Wes was awarded a life membership to the Hartwell Motorcycle Club for his contribution to the club and their ride days. In 1972 the Motorcycle Union of Victoria (now Motorcycling Victoria) also awarded him a life membership! Fast forward 43 years and 13 awards later and Motorcycling Australia inducts Wes as a 'Legend of Australian Motorcycling'!
Wes' contribution to the sport has never gone unnoticed. Jim Scaysbrook, a close friend of Wes' wrote to him on his birthday "it seemed that every time I would race in Victoria you would be there in some capacity – often several capacities – and of course this went on weekend after weekend and not just for motocross but for road racing and other events".
In 1959, the Phillip Island GP track was in bad disrepair. Wes had dinner with the property owner who agreed that they would find a sponsor to resurface the track if Wes could get bike riders to come and ride at the facility. Jump forward 59 years and Phillip Island is now the world-class venue that it is today, because one man saw the potential, and pushed to make a change.
Wes puts his happiness in life down to the '3 M's' Marriage, Motorcycles & Music – not necessarily in that order he notes.
As the president of Motorcycling Victoria from 1967 to 1972, Wes was instrumental in the growth and development of the sport in Victoria.
As both a rider and an official Wes has just about seen and experienced everything; he has ridden for just on 32 years in every state of Australia, except for the Northern Territory, racing sidecars – and wasn't so shabby winning the Victorian title one year! Wes was always at the pointy end of the Road Racing events, cleaning up wins left right and centre.
Wes will be 96 in September and is still incredibly fit and active and showing no signs of slowing down.