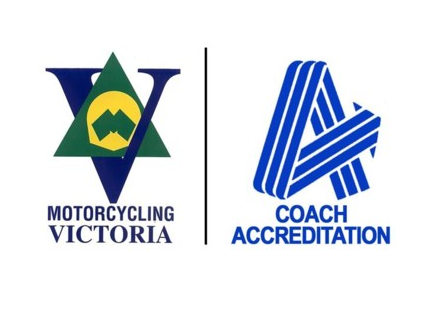 Coaching Course
Presented by Glenn MacDonald
The Motorcycling Victoria Coaching Course has been carefully constructed by Motorcycling Australia and the Australian Sports Commission, and is fully accredited by the Australian Sports Commission.
Topics covered
Sport Specific Coaching – Motorcycle Sport
Who should attend?
The course is open to all those interested in becoming a Motorcycling Sport Coach.
Please note: Participants must be 18 years or older
Before applying (Prerequisite)
All applicants must have a minimum of 2 years' experience in motorcycle sport and hold (or have application in for) a current Working with Children (WWC) check.
Participants are also required to complete the Community Coaching General Principles course run by Ausport, which can be located here – https://learning.ausport.gov.au/auth/login
 When
Saturday 6th July 2019.  Sport Specific Coaching – Motorcycle Sport
Sunday 7th July 2019. Assistant coach role at the School Holiday Program (Further your knowledge with on the track training. Participation journal of coaching hours will be signed off by Glenn on this day)
Venue
State Motorcycle Sports Complex
260 Strath Creek Road
Broadford, VIC 3658
FULL DETAILS AND APPLICATION FORM HERE: Coaching Course 6th – 7th July 2019 Application
By return Application Form no later than
Monday 1st July 2019
Contact Mary Brock by email;
admin@motorcyclingvic.com.au
All course materials will be provided on the day.
Places are limited and will be offered on a first come, first serve basis.