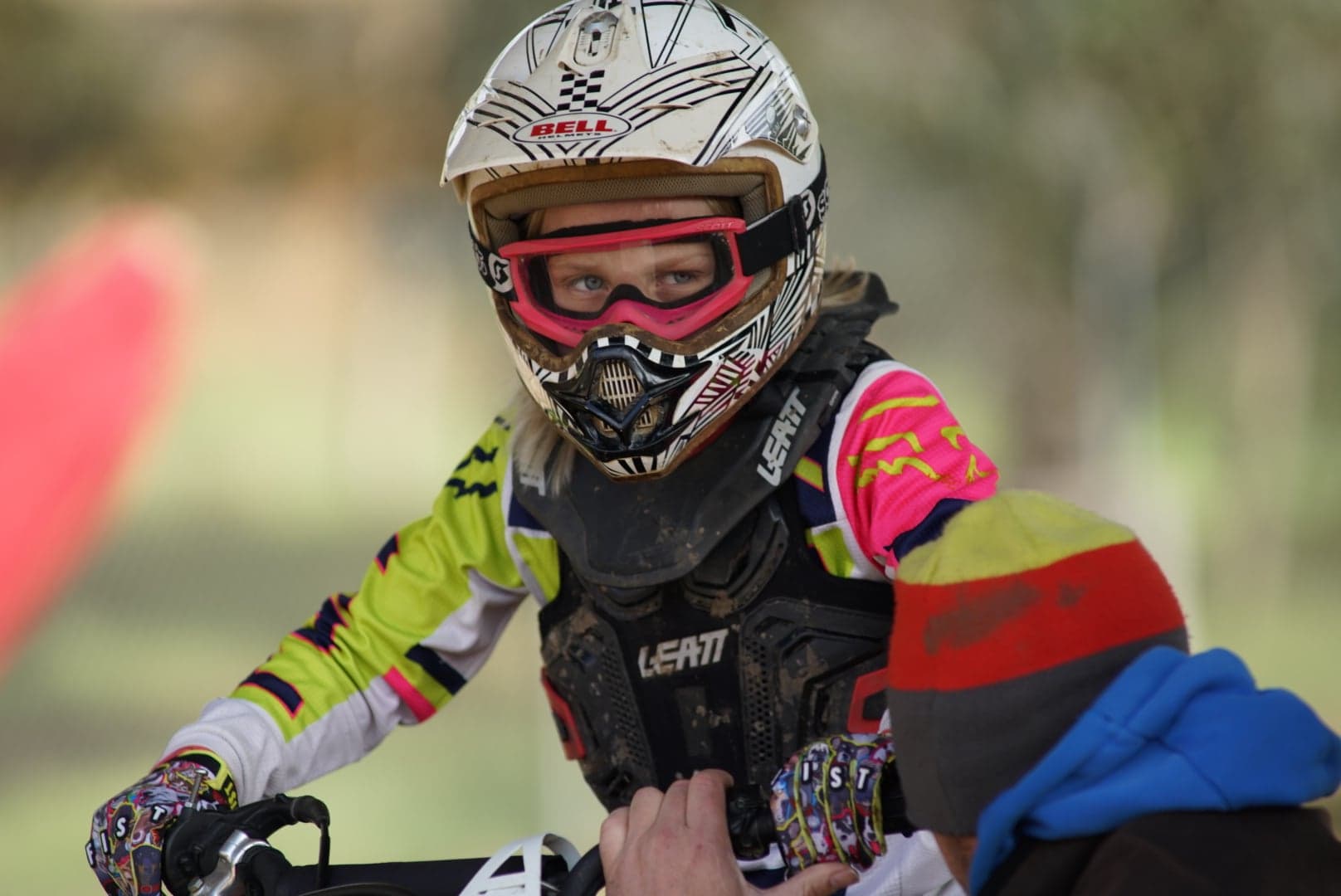 MOTORCYCLING VICTORIAS LADIES DAY (IN THE DIRT) ANOTHER SUCCESS – THANKS TO OUR VOLUNTEERS AND COACHES
The Motorcycling Victoria Female Participation programs venture into the Dirt is proving popular and successful. With new and repeat riders showing up on Saturday to take advantage of all three (3) Dirt Tracks being open.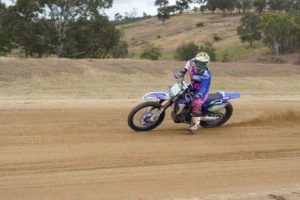 The day was planned with a program to cater to all riders from Juniors/Beginners all the way to advanced riders (including Australian Classic Dirt Track Champion Tayla Street).
We offered Open Track sessions for Riders to get on each track in their groups, and get some much lover "track time" – these were all
followed up with sessions with our incredible coaches who volunteered on the day to coach the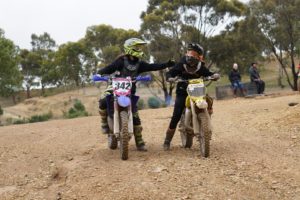 ladies and girls.
All of the feedback the organisers received on the day was incredibly positive to the Coaches and that they worked hard to cater to each individual riders level and needs.
Motorcycling Victoria would like to thank everyone who supported the program on the day.  Without our riders we cannot run these days and show our female riders just how much there is love about our sport.
To each and every Volunteer from cooking the BBQ, to assisting the coaches or manning the Start Line for open sessions – without you we literally have no sport!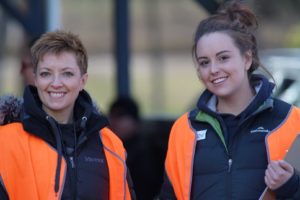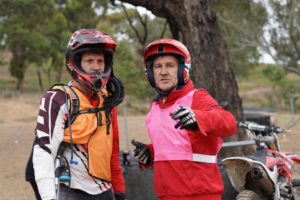 To the wonderful coaches who all work cohesively together as a team and individually with their groups to make this day such a success. Wayne Sullivan was asked to be our Head Coach for this program and we are very grateful and happy that he accepted. Wayne did an extraordinary job of supporting the Motorcycling Victoria team in the lead up to the day to provide a program that would give the riders the best day possible, and leave them wanting to come up. His Leadership on the day with the Coaches starting out with an exceptional and clear coaches briefing was second to know and everyone at Motorcycling Victoria is Thankful for his support.
Motorcycling Victoria would like to take the time to acknowledge these people by name, as they took time out of their lives and made a huge impact on the ladies and girls.
Head Coach:  Wayne Sullivan
Enduro Track:  Scott Stevens and Michael Zutelija (assisted by Chloe Whittle)
MX Track:  Lachlan Steen and Jesse Lawton  (assisted by Karina Sunk)
Dirt Track:  Wayne Sullivan and Brad Burns (assisted by Rob Young)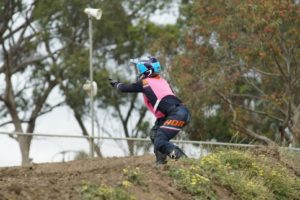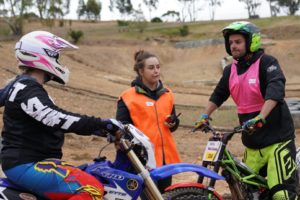 Motorcycling Victoria cannot recommend these coaches enough, they were professional, caring and knowledgeable.
A huge asset to this program and the Sport!
Finally, again we thank all of our Riders and their support crew/families for coming and having a go at the sport we all love. We genuinely hope you loved your time and that you come back again!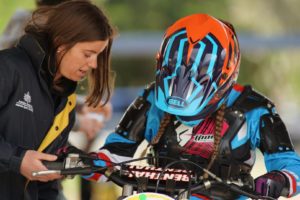 A reminder that we still have one final W.O.R.D for 2019 on Sunday 1st December – if you want to know more we encourage you to come and see what it is all about. These days really have become filled with a community of Women who are great friends and from all walks of life.
The Motorcycling Victoria Female Participation Program for calendar 2020 will be finalised and released before the end of November – we look forward to doing all of this with you again in the new-year.
If you would like more information on how to get involved. Please contact Meghan Hayes from Motorcycling Victoria on (03) 5784 2827.
The Female Participation program is support by the Victorian State Government.
This program aims to increase female participation in all areas of the sport.
Follow our Facebook page MV Women and Girls to keep up to date and all the exciting things happening for Female Participation in Victorian Motorcycle sport.