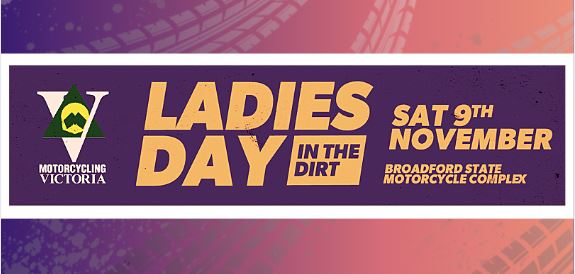 MV's Female Participation Program Proudly Presents:
Ladies Day (in the Dirt) November 2019
The dedicated team of Coaches a pleased to announce the program for this Saturday.
We learnt alot from our first ever Ladies Day (in the Dirt)  in August this year, and we are please to share the changed to the overall program. As a team we have worked hard to put together a program which we believe provides more structure for our riders and fair opportunities to ride for levels of riders.
Check out the program for the day here: MV Ladies Day (in the Dirt) Program
If you have not entered yet, you can do this today through RiderNet
If you have never had a MA Licence before, do not pay for a one event licence – Meghan Hayes from MV will issue you with a FREE 3 Month Recreational Licence.  If you need more info please call (03) 5784 2827.