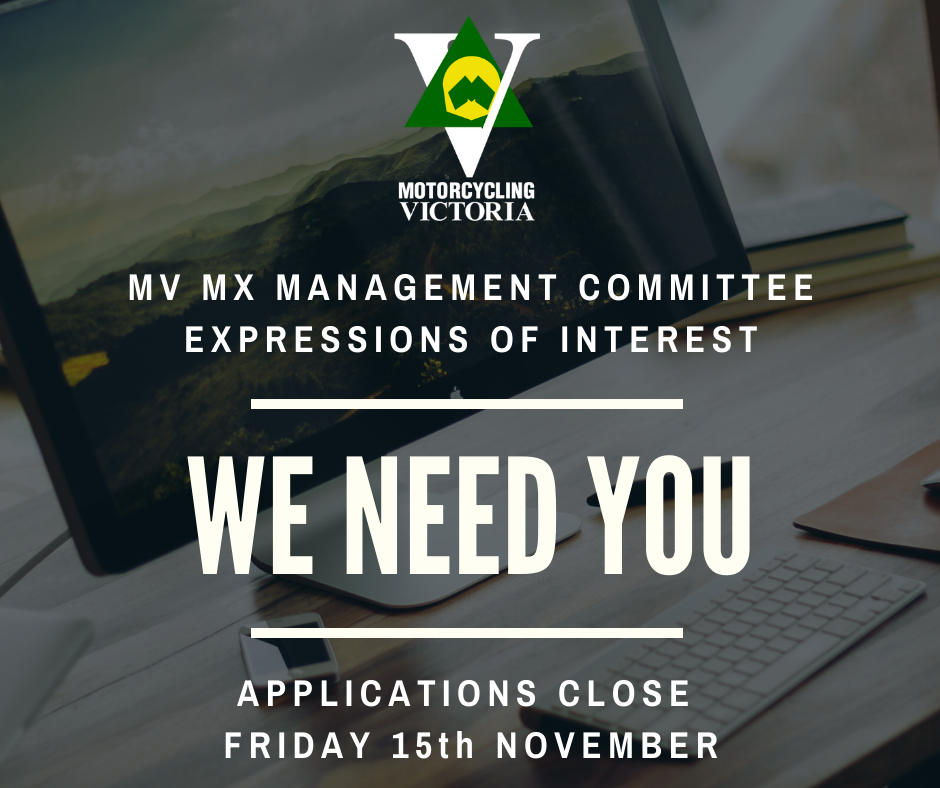 Motorcycling Victoria – Motocross Management Committee Expression of Interest
Expression of Interest are now open for anyone wanting to get involved in the Motorcycling Victoria MX Management Committee.
Motorcycling Victoria invite you to consider volunteering on the Motorcross Management Commitee.
To get a clear understanding of your committment please read the MV Management Committee Governance Policy
If you are interested in getting involved we ask that you please complete the Expression Of Interest form and send it to info@motorcyclingvictoria.com.au by Friday 15th November 2019.
All applications will be presented to the Motorcycling Victoria Board of Directors for review.
If you have any enquiries please call (03) 5784 2827.