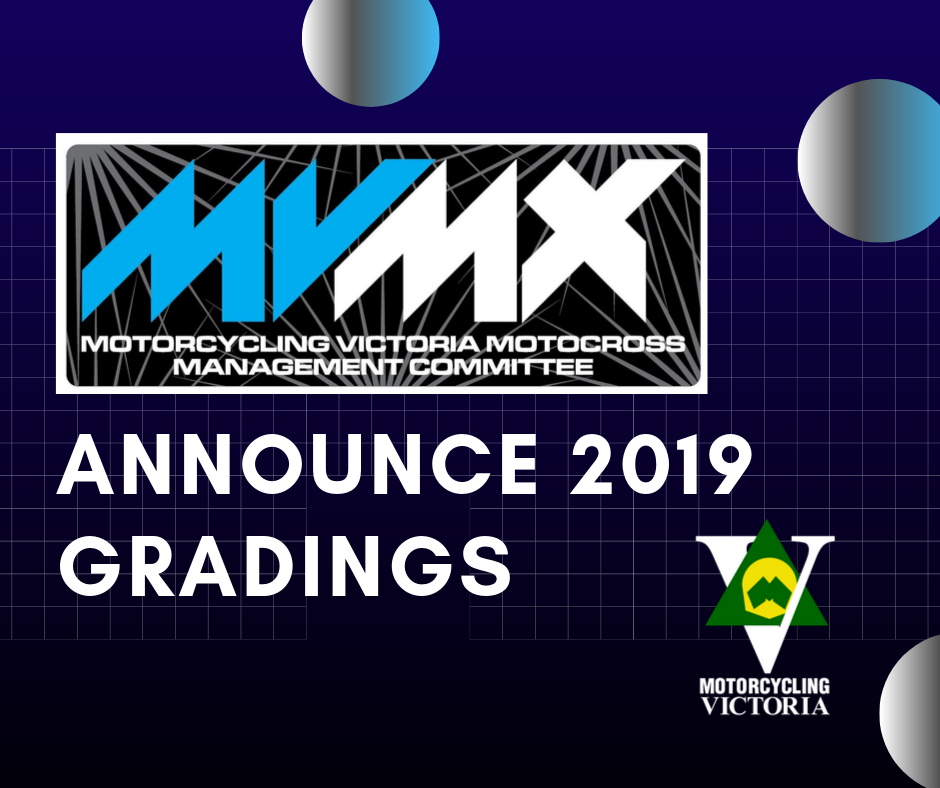 Motorcycling Victoria Motocross Management Committee announce 2019 Grading's
Once again the Motorcycling Victorian Motocross Management Committee have been working hard behind the scenes and have announced the 2019 Grading's overnight.
Check them out here:
If you have an enquiry about Grading's for 2019 please send an email to mxsecretary@motorcyclingvic.com.au  with all of the information on your enquiry.
If you need a new number, you can apply by following the normal process seen here:
www.motorcyclingvic.com.au/disciplines/mx/grading-numbers/
If you prefer you can call us on (03) 5784 2827.
Please keep in mind we will be receiving a high number of calls and we encourage you to leave a message and we will call you back.
The Motorcycling Victoria office team are working to allocate all new A Grade numbers this week, and will start allocating B Grade numbers next week, if all goes well.
Motorcycling Victoria would like to Congratulate all riders on their success this year!