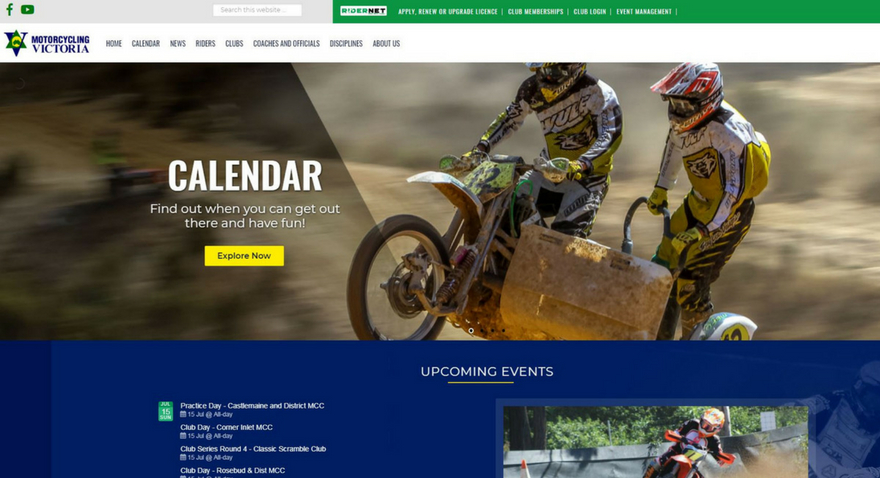 Motorcycling Victoria (MV) has officially launched its new website!
MV is inviting the entire motorcycling community to explore this brand new platform. This website has been designed with the user in mind and aims to streamline the user experience.
With simplified menus, clearer and more informative content as well as overall improved functionality, this new site allows users to get information on every aspect of their Motorcycling journey, fast!
motorcyclingvic.com.au is a one-stop shop for everything to do with motorcycle sport in Victoria.
The new interactive calendar is a highlight in a host of new changes, giving visitors the ability to filter between disciplines, states, event types and even sync events to your mobile devices!
Robert Mestrom MV Chief Executive Officer (CEO) is looking forward to providing the Victorian motorcycling community with a platform that is simpler and easier to find information on.
"This has been in the pipeline for some time now and it is great to finally see it come to life. With simplified menus and information, this new site is bound to make accessing information easier for everyone, and that is ultimately what it is all about; making it easier for our community to get information so they can spend more time doing what they love – being on a bike," finished Mestrom.
There are still some plans in progress to increase the websites productivity and content moving forward.