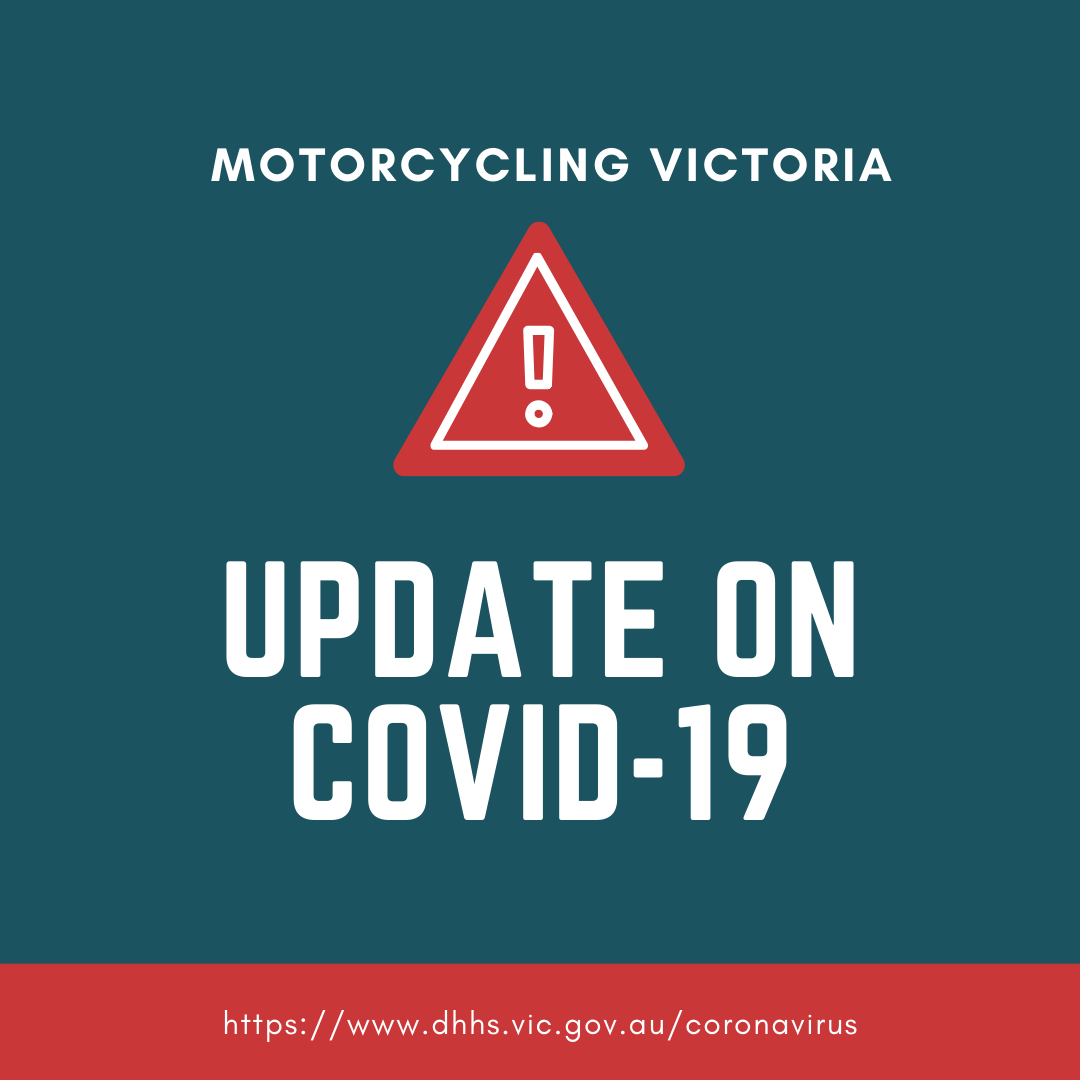 24th March 2020
FOR IMMEDIATE RELEASE
MOTORCYCLING VICTORIA: AN UPDATED MESSAGE FROM OUR CEO | COVID-19
Due to the current health pandemic and Victorian Government restrictions, Motorcycling Victoria regretfully informs everyone that effective immediately all motorcycling activity will be postponed, until the 13th April, pending further advice. This includes all club activity, coaches, competition, state titles and events at the Broadford complex.
Motorcycling Victoria's main concern is protecting the health and wellbeing of our motorcycling community, their families and the wider community.
This decision is in line with the Andrews government recommendations and we can only hope that it will help to keep you all safe.
The office and complex will be closed to the public from 12pm today.
The Motorcycling Victoria team are still currently available on the phone and email.
We will continue to communicate as information and the situation progresses.
Warm regards,
Robert Mestrom
CEO
Motorcycling Victoria