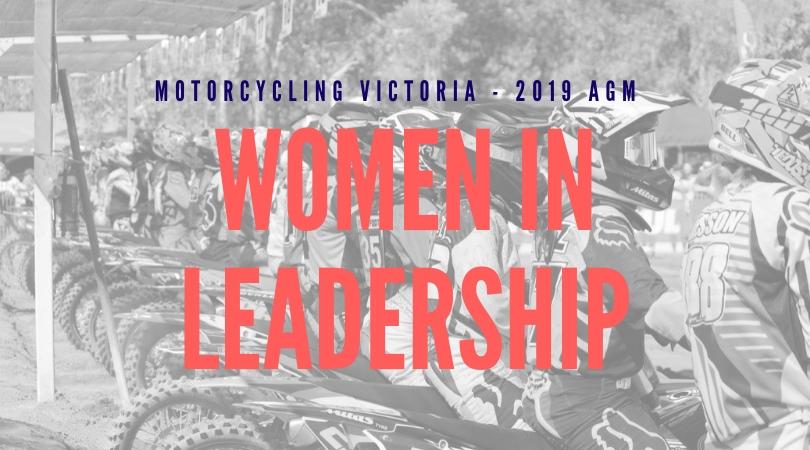 Motorcycling Victoria – 2019 AGM
Motorcycling Victoria will have two (2) Board positions available in 2019, and we are encouraging all of our active Officials, Volunteers and Club members to consider standing for these positions.
Did you know that all Sporting controlling bodies have a commitment to include and encourage women's participation at all levels?
This includes an expectation that we encourage and support as many Females involved with the sport to stand for available Board positions.  Read more about the Government initiative driving this here.
With this in mind we are making a special call out to all of the amazing female riders, volunteers, officials, coaches and Clubs Members to consider standing for a Board Position in 2019.
We actively encourage and support female participation in our beloved sport, and believe that this can be further encouraged from the top. Please consider taking on this commitment in 2019 to help us grow the sport in all ways possible!
Applications and more information will be published and released closer to the date.
If you would like to discuss further or would like more information please email office@motorcyclingvic.com.au and we will do our best to answer any questions you might have.