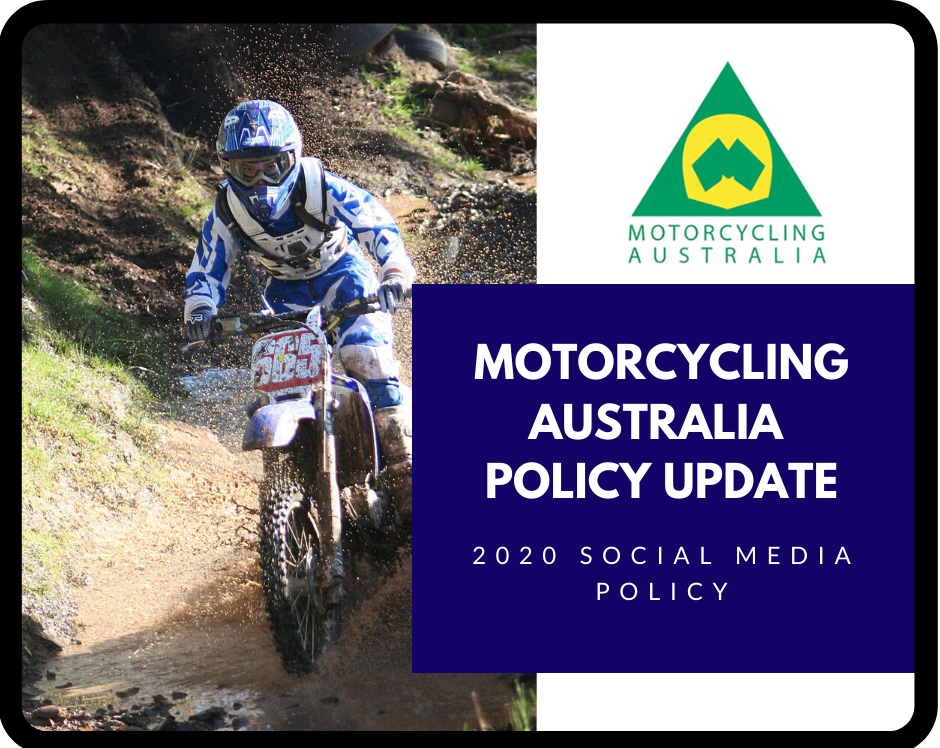 Motorcycling Australia – Release updated Social Media Policy.
Motorcycling Australia (MA) and the State Controlling Bodies (SCB's) recognise the importance of the increased usage of electronic mediums to communicate, and encourage responsible and ethical online behaviour.
This policy sets out a framework for acceptable online behaviour where communications involve fellow MA members, volunteers, officials, coaches, sponsors, partners, staff and anyone else connected with our sport or clubs.
Please download your copy here MA's Social Media Policy