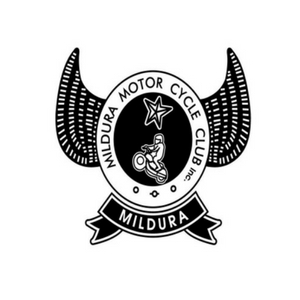 LYONS TROPHY ATTRACTS  INTERNATIONAL STARS AND CRUMP
By: Brendan Gledhill
The Jason Lyons Trophy, to be held at Mildura's Olympic Park Speedway on Saturday 10th November, has attracted a number of International stars, but none better than Australia's 3 times, World Speedway Champion, Jason Crump, who will ride to fete his former Belle Vue colleague, Jason Lyons.
Jason Crump, the best ever Australian Speedway rider, will ride in a crack field to help Mildura Club celebrate annually, the contribution to Olympic Park of popular star, Jason Lyons.
Crump is pleased to be able to ride in the meeting to acknowledge a friendship which was strengthened when the two rode together as Team mates, as Belle Vue "Aces" in Manchester, during their stellar careers.
Lyons, during his 13 years as a Belle Vue rider, was known as "Mr Belle Vue" and was revered by the many "Aces" fans, as he was the rider who always "dug deep" and put in exhaustive efforts for the team over so many years.
Three English riders who will ride in the Lyons Trophy, and Jason Crump, have been brought to Mildura by ATPI, a London based, British Travel Management Services Company who specialize in Professional Sports Management and Travel. The Mildura Club is grateful to Ian Sinderson, the ATPI, Group Finance Manager and Head of Technology, for his wonderful co-operation in getting the British lads to Mildura for a "riding and training furlough" between Mildura and Adelaide over the next few weeks. Mildura Club is keen for the visit from these young English "up and comers" to be the start of a mutually beneficial arrangement which will extend the English boys season and provide our valued patrons with some wonderful riding entertainment.
Kyle Bickley, who rode for Workington and gathered substantial Silverware just two weeks ago when the Comets won the Three Trophies for their Championship League. Kyle also rides National League for Belle Vue. Zach Wajtknecht, who has ridden for both, Swindon, in the Premiership League and Lakeside in the Championship League, while Tom Brennan, who rides for Eastbourne in the National League and who stepped up to take a Premiership League ride for Swindon, against Poole back in late summer, will all be keen to make their first visit "down under" very successful and the Lyons Trophy meeting format will suit them to "strut their stuff".
Danish visitors, Mathias Nielsen and Kenneth Jurgensen, have been introduced to the Club by International NSW rider, Josh Coyne. Both the Danes have been in Mildura all week and took the advantage of getting to know the famous Olympic Park circuit at the scheduled Practice session on Wednesday night. They both felt comfortable with the venue and should put on a good show at the Lyons Trophy event.
Jason Crump will not have things all his own way in the Lyons field as he will need to contend with newly crowned, local Victorian Champion, Jaimon Lidsey and second place man, Jordan Stewart, as well as fourth placed rider, International, Justin Sedgmen, all as hot local competition.
These three top locals will be joined by Cooper Riordan, the Pickering boys, Josh and Matt, as well as SA riders, Rob Medson and Dak Ballantyne and new Sheffield signing, Queenslander, Zaine Kennedy, as part of the top quality line-up.
The star studded field will contest over twenty heats and then use both the "B" and "A" Finals to gather a five rider grid to contest the Jason Lyons Trophy final. There is no doubt that it will be Jason Crump who has the target on his back, so he will need to be well prepared for any eventuation.
Excitement is guaranteed with all Australian riders wanting to build their form towards the remaining State Titles on offer and all will hope to get selected either through State Title qualification or selection by the MA Speedway Commission to the 2019 Australian Final, this year to be held over five rounds in early January..
Plenty of support events will provide an excellent night of racing, with a field of Solo support riders, some of whom will be out to prove Club selectors wrong by placing them in the Reserve class, as well as a field of local Sidecars and a group of Junior 250cc riders who will ride in the senior field.
Patrons are reminded that a small Junior field of 125cc machines and a keen group of Pee Wees, who are just starting out in speedway, will commence around 6:30pm.
Rider presentation will commence at 7:00pm sharp, with a view to getting the meeting started by 7:30 at the latest. The Club is keen to start slightly earlier than the 7:30 start time, which has been the norm over the last few years. The Club is keen to provide a valued entertainment package for patrons and Sponsors alike, so a slightly earlier start time will become normal as the season progresses. The Club has worked hard to get the Junior riders competing in front of a larger crowd if possible and the inclusion of Juniors in the main event is utilised whenever possible. This week the 125's and PeeWees will be a curtain raiser to the Lyons event.
Spectators are advised that there is plenty of Free grandstand accommodation available or patrons are invited to bring a rug or a chair to avail themselves of the ample and comfortable grassy bank which surround the Stadium.
A great range of food and drink concessions are available trackside and patrons are reminded that there must be No BYO by law.
Olympic Park gates will open at 5:00pm, with a small Practice session available from 6:00pm, Juniors to follow at 6:30, a Rider presentation at 7:00pm with racing set to follow around 7:30 or slightly earlier.