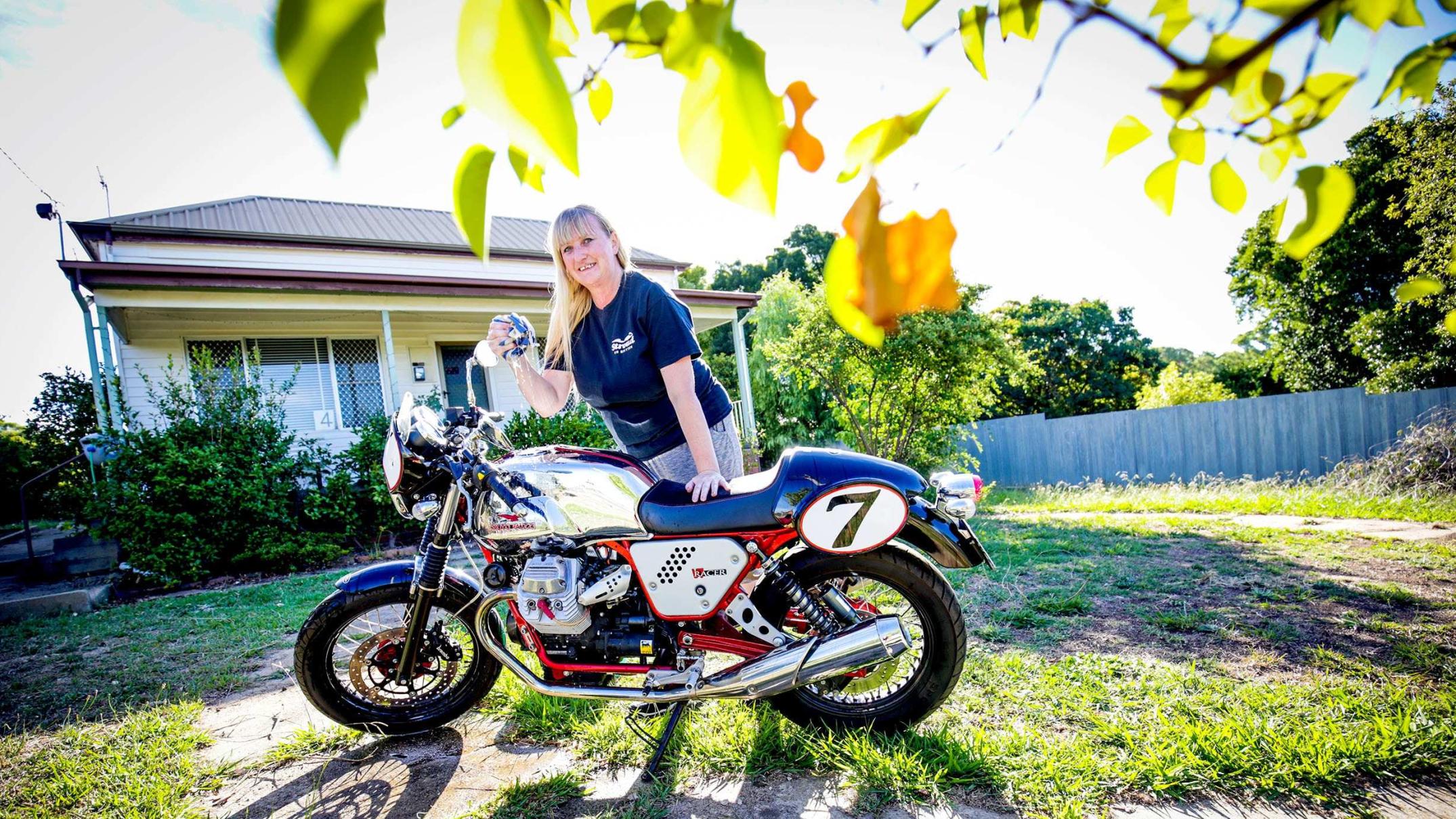 More than bikes, beer and a mechanical bull, Sheilas Shakedown is a lifeline for women who want to ride fast. Warning; this story contains some nudity.
Written by Jenny Valentish and photographs by Nicole Cleary
Tracy Stuart cascades her long blonde hair over one shoulder and sluices the chrome tank of her Moto Guzzi V7 with soapy water.
It's like a scene straight out of a 1980s biker magazine — except the bike is hers.
The Castlemaine house behind her is stuffed with her biking paraphernalia — books, photos, a wall planner of the rallies and rides she'll attend, often with her husband Mark.
One of these events will be an experience like none other. Sheilas Shakedown, a women-only campout, is now in its third year and Tracy is nervous to be attending for the first time.
She wonders if she'll be the oldest there, but thinks the one-hour squirt to Ballan might be good for her daughter, Cassie.
"I try to drag her out as much as I can," she says. "She's quite shy."
Click here for the full story,