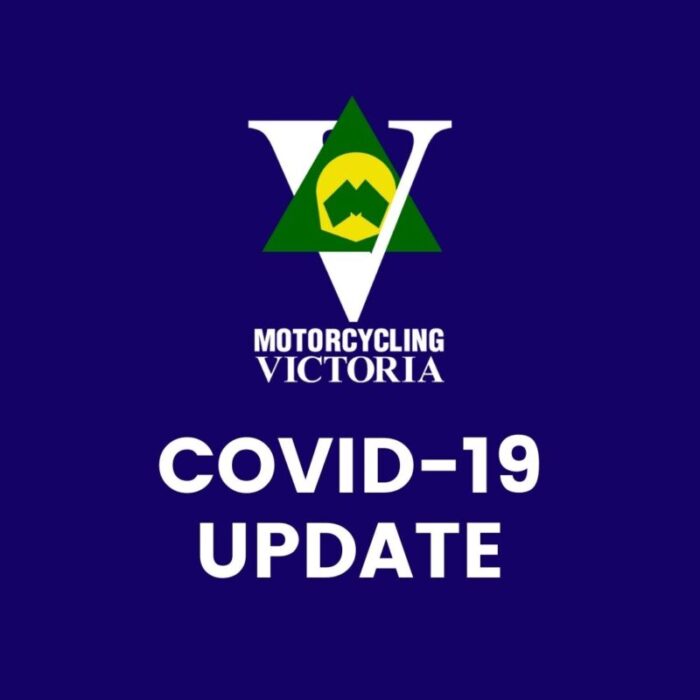 Victorian Restrictions Extended
From 11.59pm tonight the restrictions across Victoria are changing.
Metro Melbourne will remain under restirctions with some change for the reasons to leave your home. Regional Victoria will also have changes to the restrictions.
The updated Restrictions will commense at 11.59pm tonight, at this stage, will remain in place until advised.
The Victorian Government have provided a simple table of the restrictions to outline the changes coming into affect tonight.
To download a copy of the detailed Restrictions click HERE
For all Regional Clubs: Please Click HERE to see the full list of Postcodes included in the Metro Melbourne restrictions.
If you are running events this weekend you must ensure that:
Face masks are to be worn if social distancing cannot be maintained
QR codes, clubs must take all reasonable measures to ensure compliance
Hygiene, ensure sufficient cleaning of toilets and surface areas
Continue to make supplies of sanitizer are readily available
Avoid use of change rooms
Ensure members from the area that is locked down do not try to attend
It is expected that the following will also apply to Regional Outdoor sport: (but yet to be confirmed)
Maximum number of people per venue 50 with groups of 10
NO Competition for adults – Training only
---
As a result of the restrictions being extended, the MX region series that were scheduled for this weekend have all been postponed or cancelled. To keep up to date on the events across Victoria we encourage you to keep you eyes on our Event Calendar, as all information is being updated here as it is recieved.
---
The Motorcycling Victoria team want to Thank you all for your compliance with the restrictions, we understand this is hard and hopefully with these restrictions we can get back to riding again really soon!
For general enquiries please feel free to call (03) 5784 2827 or email to robert.mestrom@motorcyclingvic.com.au 
---
To download a copy of the Acticing Premiers full statement click HERE. 
To download a copy of the detailed Restrictions click HERE
To keep up to date on any changes please visit https://www.dhhs.vic.gov.au/coronavirus