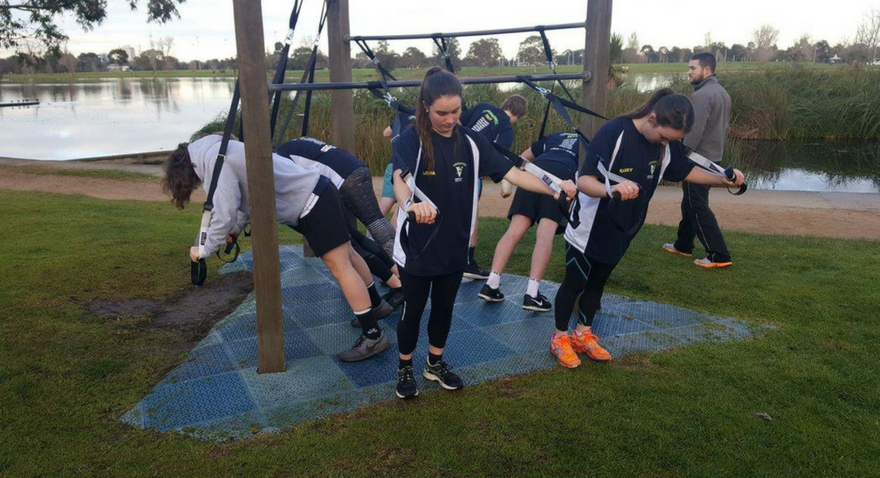 EXPRESSIONS OF INTEREST are now open for the 2018 Elite Rider Training Camp taking place in the September school holidays.
"I'm very excited to be able to offer, once again, Motorcycling Victoria's Elite Rider Training Camp," MV's Sport & Rider Development Manager Mark Vallance said.
"The planning is well underway to ensure that we put on another great experience for the riders who are selected to attend. I encourage all riders in the age bracket to submit their applications and submit them on time to be in with a chance!"
"The Parkview Hotel, the home of our Training Camp for the past four years, has once again stepped up to the plate and will act as the venue for all Camp activities. I can't thank them enough for their continued great service and hospitality!"
There will be no riding at this Camp. It will be Seminar/Lecture-based training with the only practical training being fitness and personal training.
Topics that will be discussed include: Nutrition, Media Training, Bike Management, Sponsorship, Sports Psychology and Fitness.
The Camp will be available for riders aged 15 – 18 (inclusive) and there is a limit of 8-10 spots available.
The selection process will include the Expression of Interest Form (due by Friday 15th June) and then riders who complete that form will be the only ones sent an Application Form.
Riders who complete the Application Form will be the only ones eligible to be selected for the Camp.
Late applications will not be considered at any stage.
*There will be a cost to the rider to attend this Camp (this will go towards the riders accommodation and group activity). The majority of the costs are covered by MV (coaches, presenters, fitness training, breakfast/lunch/dinner, resources, facilities etc.).
Any questions please contact Mark Vallance via development@motorcyclingvic.com.au.
Click here to see information on previous Elite Rider Training Camps: https://www.motorcyclingvic.com.au/elite-rider-training-camp/
Click here for the Expression of Interest Form:  https://docs.google.com/forms/d/e/1FAIpQLSf7gqH4Y0phJnL1K3FzYoWj-rkowIXfIkSYdhJt9lwiBrHBtw/viewform