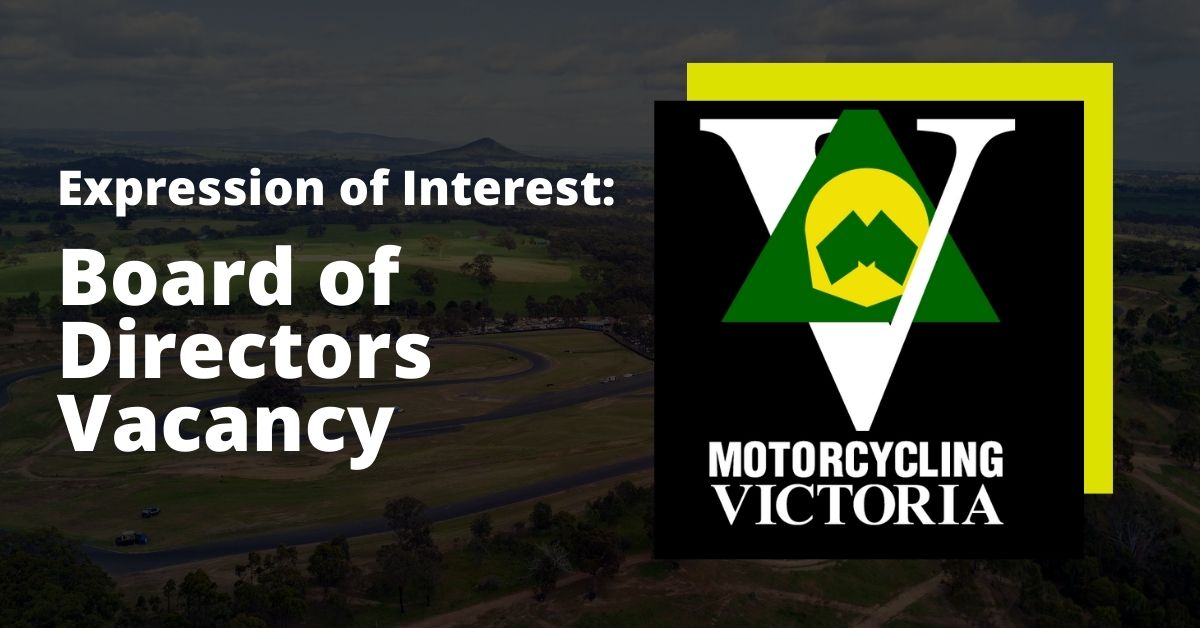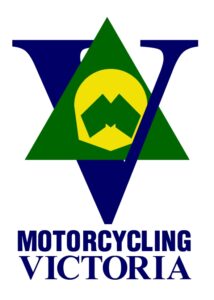 The Motorcycling Victoria (MV) Board of Directors is calling for expressions of interest from suitably qualified candidates to be considered for the voluntary role of Director on the current Board.
About the organisation
Motorcycling Victoria is the controlling body responsible for motorcycle sporting disciplines in Victoria. This includes Dirt Track, Motocross, Classic Motocross, Enduro, Trials, Road Race, Historic Road Race, Supermoto, Speedway and Quads.
Motorcycling Victoria, affiliated with Motorcycling Australia currently oversee the activity of 65 Clubs, 10 Committees and a broad community of junior, recreational and competitive riders at a state level and beyond.  The community consists of approximately 6,000 members state-wide, who share a common passion and enthusiasm for motorcycle sporting activities from ground roots to an international level.
The organisation is supported by a team of staff and a family of volunteers who are instrumental in our operations and give generously to the sport to ensure its growth and sustainability. Our volunteers are at the core and the heart of our business.
About the role
The MV Board of Directors has the primary responsibility for guiding and monitoring the business and affairs of the organisation including compliance with the organisations corporate governance objectives.
The Board is responsible to the members for management and performance of the organisation, including the following matters;
Strategic and financial objectives of the organisation
CEO oversight and support
Risk and compliance management
Communication with members and committees
The position is an appointment and will in place for one year, with potential to extend to a 3-year term. The MV Constitution provides for a second term should you be suited to the organisation and role.
Desired skills and knowledge
Skills
Demonstrated leadership / organisation management
Strategic, business and financial management skills and experience
Experience in governance and risk management
Marketing, branding and media experience
IT systems development and implementation
Knowledge
Tertiary qualification or significant experience in finance, business, management.
Sports law and accounting
Understanding of sport and recreation industry
Understanding of the Australian sports system
An interest and experience in motorcycling would be an advantage
How to apply
Cover letter outlining skills and experience for the role
Supporting CV/Resume

Additional information
The principles of equal opportunity and diversity will apply to the selection process.
Please visit the Motorcycling Victoria website for further information about the organisation.
https://www.motorcyclingvic.com.au
Contact
Robert Mestrom
CEO
0417545912