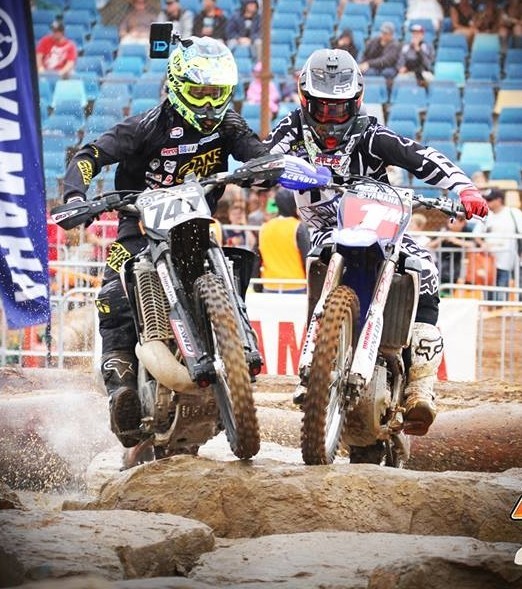 Have you heard about the new Enduro-X Track out at the Broadford SMSC?
Written By: David Robbins.
Enduro-x is back with Broadford as the new home base.
The Victorian State motorcycle complex at Broadford, will house a permanent Enduro-x track.  It is an initiative by Motorcycling Victoria to add to the ever-growing dirt bike community and the needs of its riders.
The track will be available for clubs to hire for practice or race days and the trials clubs will also be able to hone their skills on the purpose built track.
Track builder and designer Dave Robbins states, "we have had a number of riders and spectators ask if we were ever going to do the Enduro-x again.  After some time away from the sport, the answer is yes.  It has been a big effort by MV and others to get all the material from Calder Park and re-create the track."
The natural amphitheatre of the setting will be great for spectators and the track itself will host some of the action packed, close racing Enduro-x riders and fans are accustomed to.
April 14th at the MX Nationals there will be a demonstration in between races to highlight the new track and showcase what the event is to spectators that haven't seen it before.  We have a great rider line up including Current AORC E2 Champion Chucky Sanders and ISDE/AORC Champion Daniel Milner who will be doing double duties as they race the MX Nationals.  Also confirmed are Andrew Wilsch Sherco, Hard Enduro ace Mitch Harper and a host of top Off Road riders.
Make sure you get to Broadford on the 14th as you will get to see the best of both disciplines on the one day.