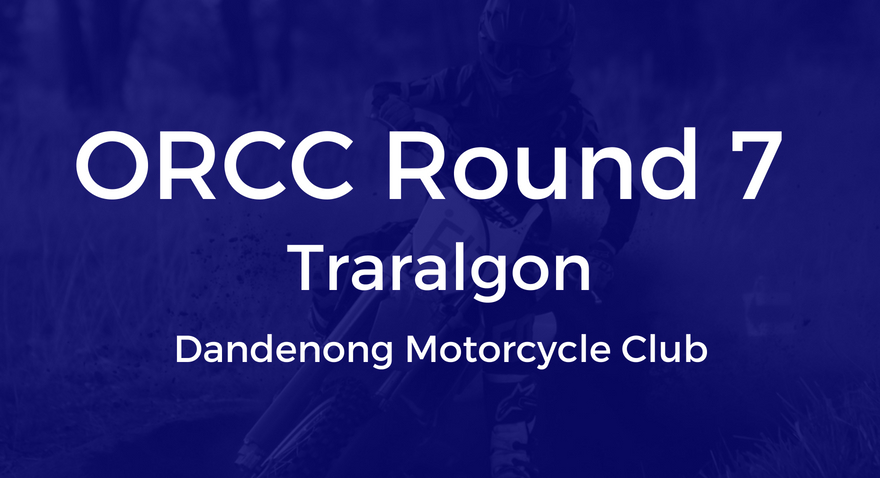 This weekend the Dandenong Motorcycle Club will be hosting round 7 of the Off-road Club Championships out at Traralgon.
This is the second last round for the series and it is great to see sponsors MK1 Motorcycles and Shinko Tyres as they proudly continue to support the series- Don't forget if you present your membership card at MK1 Motorcycles you will get a generous 10% discount on all purchases!
Renee Tucci is leading the way in the Junior Girs with a strong season behind her with three first's and a second, Tucci missed the last round which may have just been the foothold that young Sonia Clough needed to sneak in and take out the championship! If Clough brings her A-game this weekend Tucci will need to work hard to keep pole position and take out the champs.
Christian Heap is absolutely killing the J1 class taking out firsts in rounds 1,2,3,5 & 6.
D-Grade senior (Clubman) is still very much anyone's game at the moment with Ben Cresswell leading the way on 94 points closely followed by Matthew Middling only 10 points behind and Hayden Warszewski 17 behind Cresswell. It's all going to come down to Round 7 & 8 for these guys!
Malcolm De Wildt is pulling out strong in the B Grade Senior (Fastest Clubman) with a solid 83 points, De Wildt is followed by Brad Hermans who is nearly a whole first place (24 points) off De Wildt.
All of that riding is bound to work up an appetite, so, DMCC will be holding a BBQ at the end of the day following the completion of all races, just a gold coin donation and a great way to unwind with family and friends after a hard day on the bikes.
Remember: Just because it is a club Championship, doesn't mean you have to complete the entire series! Riders wanting to come along and compete in just a single event are more than welcome! We can't wait to see you there!
For more information and to enter visit >> https://www.motorcyclingvic.com.au/calendar/#event=13749568