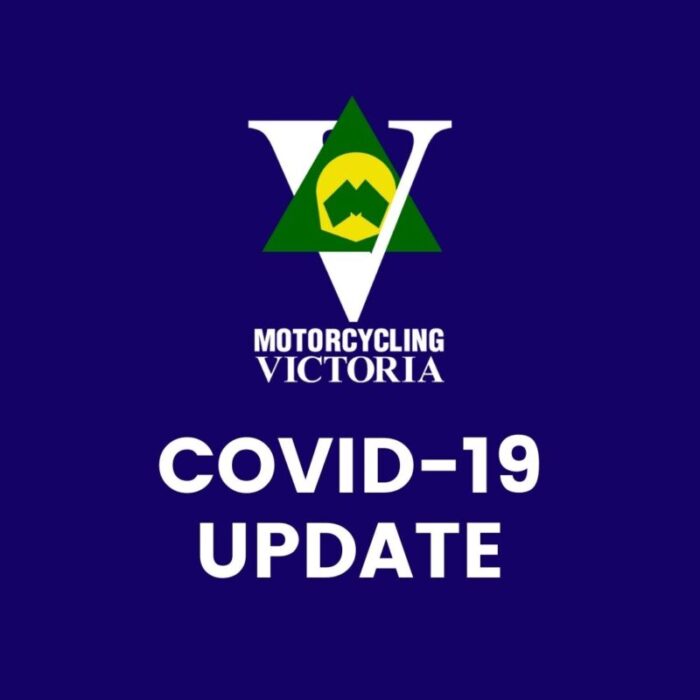 4th November 2021
Covid-19 Restrictions Update
With restrictions updating constantly, Motorcycling Victoria (like you) can get confused about what is allowed.
Below is a summary of the confirmed restrictions in place under the road map. 
CURRENT COVID-19 RESTRICTIONS (from 6pm Friday 29th October 2021)
Regional Victoria and metropolitan Melbourne will unite and share the same restrictions, enabling people to travel between Melbourne, regional Victoria and interstate again.
Community sport is open for Training and Competition, regardless of vaccination status for the minimum number of people required
Under the Covid-19 Mandatory Vaccination Directions: Coaches, Officials and Club Representatives are no longer required to be Vaccinated, unless they are in confined spaces. For example: Lap score towers are an example as social distancing isn't always possible.
Spectators are allowed. Please refer to the Stay Safe Directions for information on density limits. (Capped at groups of 30)
A Covid Marshall is required at all events (they are responsible for ensuring everyone uses QR Code to check in)
All who attend must check in using the QR code. This is in additional to normal sign on process.
Masks will remain mandatory indoors but are no longer required outdoors. It is highly recommended Victorians continue to wear a mask outdoors where they cannot physically distance.
If your club has a canteen, please use outdoor serving areas, if you have an indoor eating area, this will mean that all indoor seated patrons will have to be vaccinated.
These restrictions will remain in place until Victoria reaches 90% Double Vaccination target, or otherwise advised.
---
More information and all the relevant document can be found here: Directions issued by Victoria's CHO