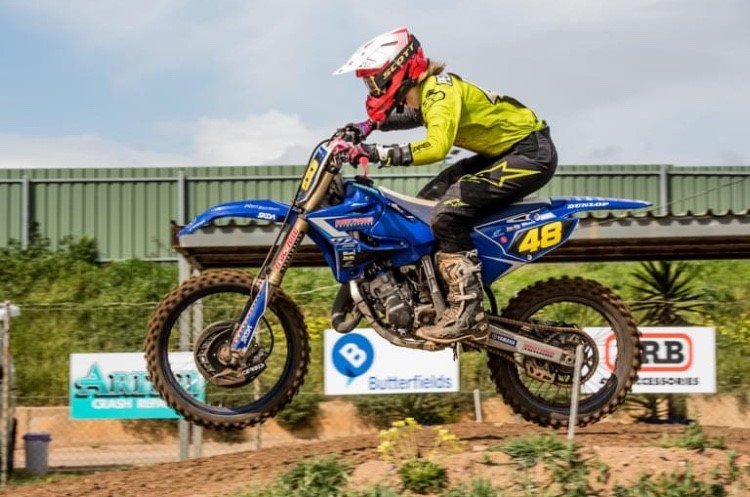 Victorian Rider takes top spot in Juniors 125 and 250 Class at the South Australian MX Championships.
Brodie Petschauer endured 14 day compulsory quarantine that he could finish the SA MX title series.
As we all know the Victorian Covid restrictions have made it really tough once again in 2021 to get in any real racing or even riding time. We are all feeling the strain of this.
One family however decided that they were prepared to commit to the SA series this year, even if it meant having to quarantine. They did it to ensure that Brodie could finish the series.
Brodie who is now 16 and riding in his final year as a Junior has, by all accounts worked very hard to see results this year.
And results were exactly what he got at the SA MX Championship Final on 28-29th August at Gillman MX Track, north of Adelaide.
Brodie's mum Kristie is blown away by his hardwork and commitment, and although they had to quarantine without Brodie's father, who is normally the family mechanic, they made it work together, and are so proud of themselves as a whole family unit.
On Saturday the 28th August, Brodie raced in the 125cc class and did very well despite coming off in the first race and knocking out some teeth.
He persisted throughout the day, to hold onto his place in this class.
Later on Saturday Kristie took Brodie to the hospital for further tests, as he was in quite a bit of pain. After many tests that night Brodie was cleared to race at 7am the next morning.
On Sunday 29th August, after being cleared to ride, Brodie had his final race in the 250cc class.
Brodie remained consistent to his goals and training, and raced well again on Sunday.
The level of competition was high and all riders had to work really hard to get the points that they did. Everyone raced so well!
After an eventful weekend and a long 2 weeks of quarantine Brodies came home with the top spot in both the 120cc and 250cc classes.
---
RESULTS 100-125cc 2st 13-U16Yrs

RESULTS 50cc/250cc 13-U16Yrs

---
Brodie said he was:
"shocked to have won both, but was absolutely pumped he did"
" I am honored to have represented Victoria and all of the riders who couldn't make it due to the restrictions, and that also worked so hard this year." 
The entire Petchauer family is ecstatic with the outcome of Brodie's hard work!
For the full race results click HERE