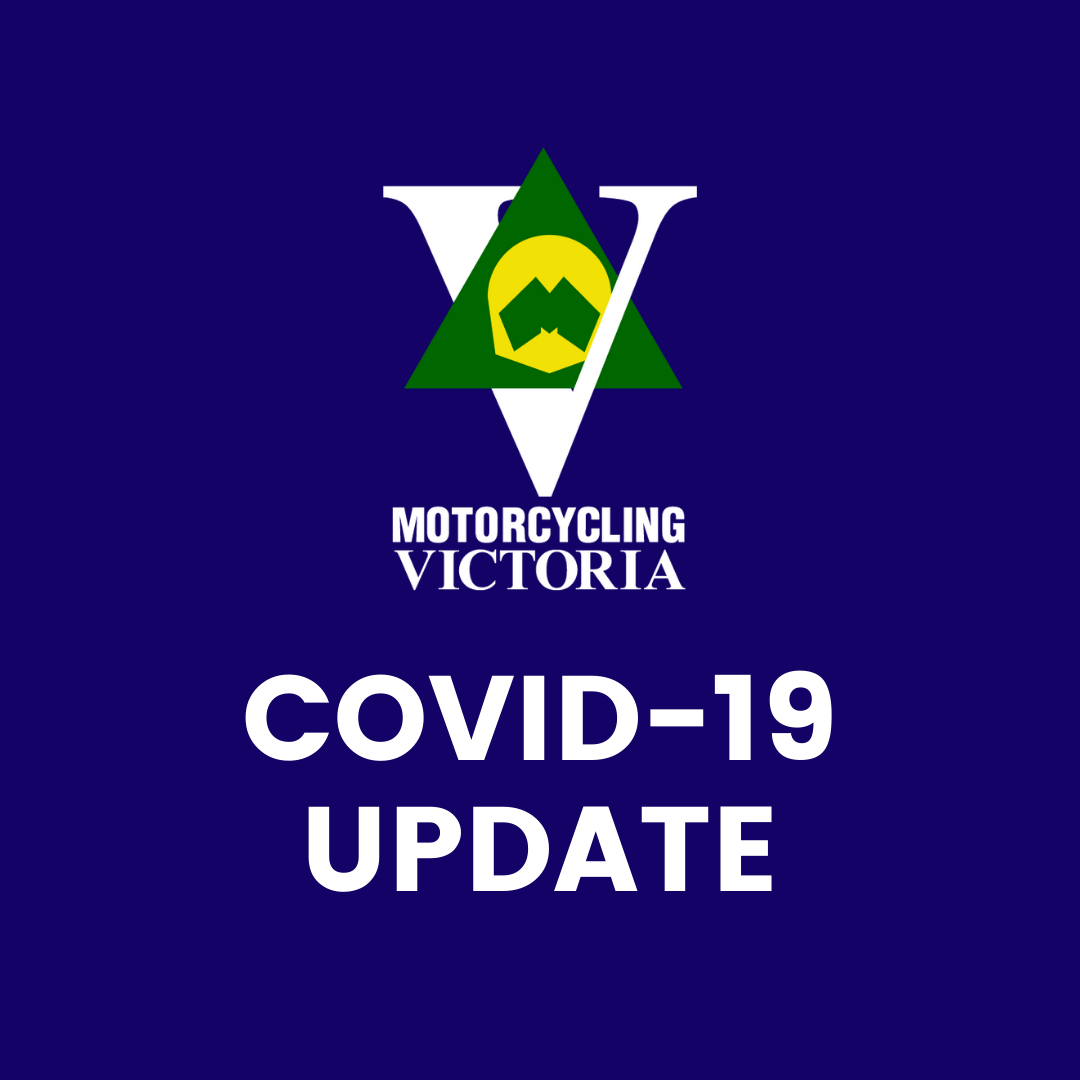 MOTORCYCLING VICTORIA UPDATE
State Wide return to Stage 4 restrictions.
With the announcement from the Premier today, that the whole state of Victoria will return to Stage 4 restrictions from 11.59pm tonight.  Motorcycling Victoria wish to advise that during this 5 day shut-down, no Motorcycling Victoria events will proceed. All events are cancelled.
Between 11.59pm today, the 12th February 2021, and 11.59pm next Wednesday, the 17th February 2021 – There are only 4 reasons to leave your home:
To shop for food, medication and other necessary goods and services.
To access medical services or provide caregiving
Work or education (if necessary)
Essential Exercise
To read the full statement from the Premier visit: https://www.premier.vic.gov.au/statement-premier-85
We understand this is frustrating, and this is not the news we wanted to share.
However if we all do the right thing and stay home, hopefully this will only last for 5 days, and not a moment longer.
Please remember to only get your information directly from the source:
https://www.dhhs.vic.gov.au/coronavirus
For a detailed list around these restrictions please visit:
https://www.premier.vic.gov.au/sites/default/files/2021-02/210212%20-%20Table%20of%20restrictions.pdf
Warm Regards,
Motorcycling Victoria