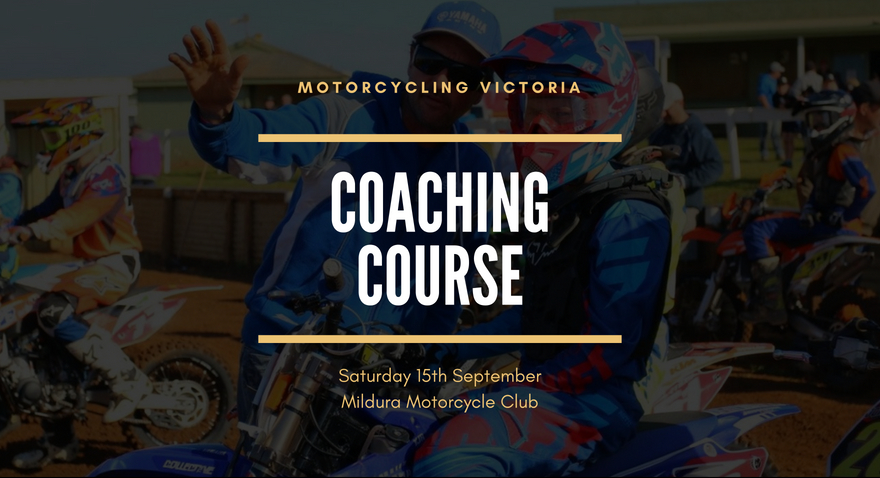 Motorcycling Victoria are pleased to advise that a Coaching Course is being offered at Mildura Motorcycle Club in September.
Please note that spaces are limited, and will only be offered to those who have a current working with children's check – if you do not have one and would like to do the course you can apply for a Working with Children's Check online NOW at www.workingwithchildren.vic.gov.au.
While spaces are limited, this course will be cancelled if the minimum attendance is not met.
Upcoming Coaching Course Details: 
Date: Saturday 15th September- Day 1-  Actual course
Sunday 16th September- Day 2 – Optional coaching day at a club to further learning which also counts towards post course hours
Time: 9.30am – 5.00pm (approx.)
Cost: The cost is $150.00 per participant, which includes a 4-year coaching licence on completion.
Venue: Mildura Motorcycle Club, Olympic Park Mildura, Mildura VIC 3500
Information and Application Form – Coaching Course – 15-09-18
If you fit the above criteria please send your application to admin@motorcyclingvic.com.au no later than Wednesday 27th of August 2018.
For more information please contact Mary Brock at admin@motorcyclingvic.com.au.