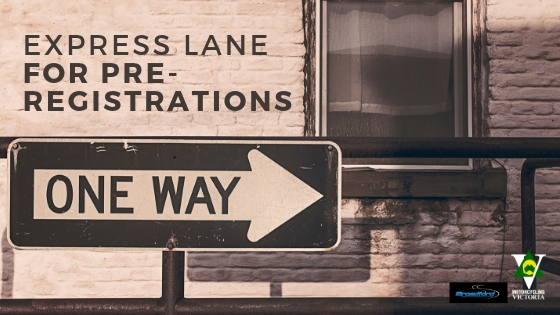 DISCOUNTED RIDERNET ENTRIES AT
BROADFORD EVENTS FOR A LIMITED TIME ONLY
Special announcement from Broadford State Motorcycle Sports Complex
It has been confirmed that between the 1st May 2019 to the 31st July 2019, all pre-registrations done via RiderNet will receive a $20 discount?!
In addition to that there is now an express lane.
Meaning no more standing in line waiting to register.
Jump in the express lane on the day of the event by registering today.
The below events are eligible for the discount!
03.05.2019 (VRRC) Race Practice Day apply here
19.05.2019 Recreation Ride Day apply here 
01.06.2019 Test & Tune Day apply here
22.06.2019 Test & Tune Day apply here
12.07.2019 Broadford RR Junior Development Day apply here
27.07.2019 Test & Tune Day apply here