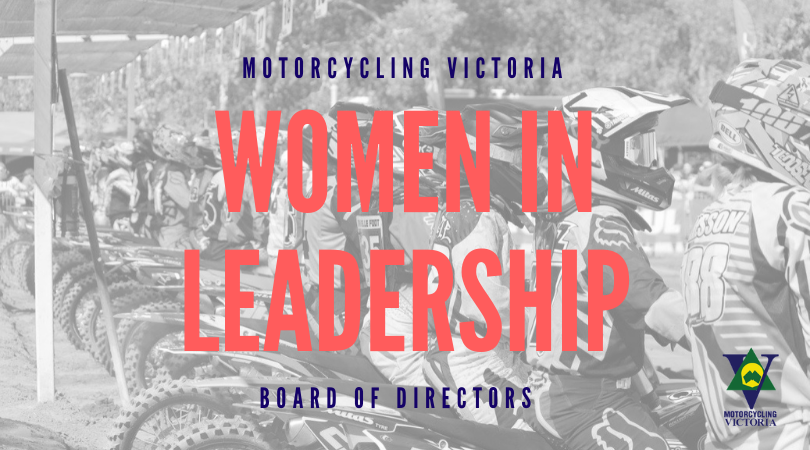 APPLICATIONS ARE NOW OPEN FOR 2019/20 APPOINTED FEMALE BOARD MEMBERS
With the 2019 Motorcycling Victoria Annual General meeting out of the way we are now seeking applications for 2019/20 appointed Board positions.  With two positions available we are calling for suitably qualified and experienced women to apply. Knowledge of motorcycle sport an advantage but not essential. Background in legal or other specialised field an advantage but not essential.
Have you considered stepping forward and making a real difference to Motorcycle Sport in Victoria?
We need your help!
Applications for these appointed positions on the 2019/20 Motorcycling Victoria Board of Directors are now open.  Please note: These positions are open to Females only.
Motorcycling Victoria recognise the important contributions brought to the sport by all female officials, riders and coaches and we want more of that at the top level!
With this in mind we are asking any suitable women to please step forward. 
The Nomination Form is required to be submitted to Motorcycling Victoria CEO, Robert Mestrom by 5PM, Friday, June 21 2019 to robert.mestrom@motorcyclingvic.com.au
Voting
Applications will be presented to the current Board of Directors on the 26th June 2019, at which time successful applicants will be selected.