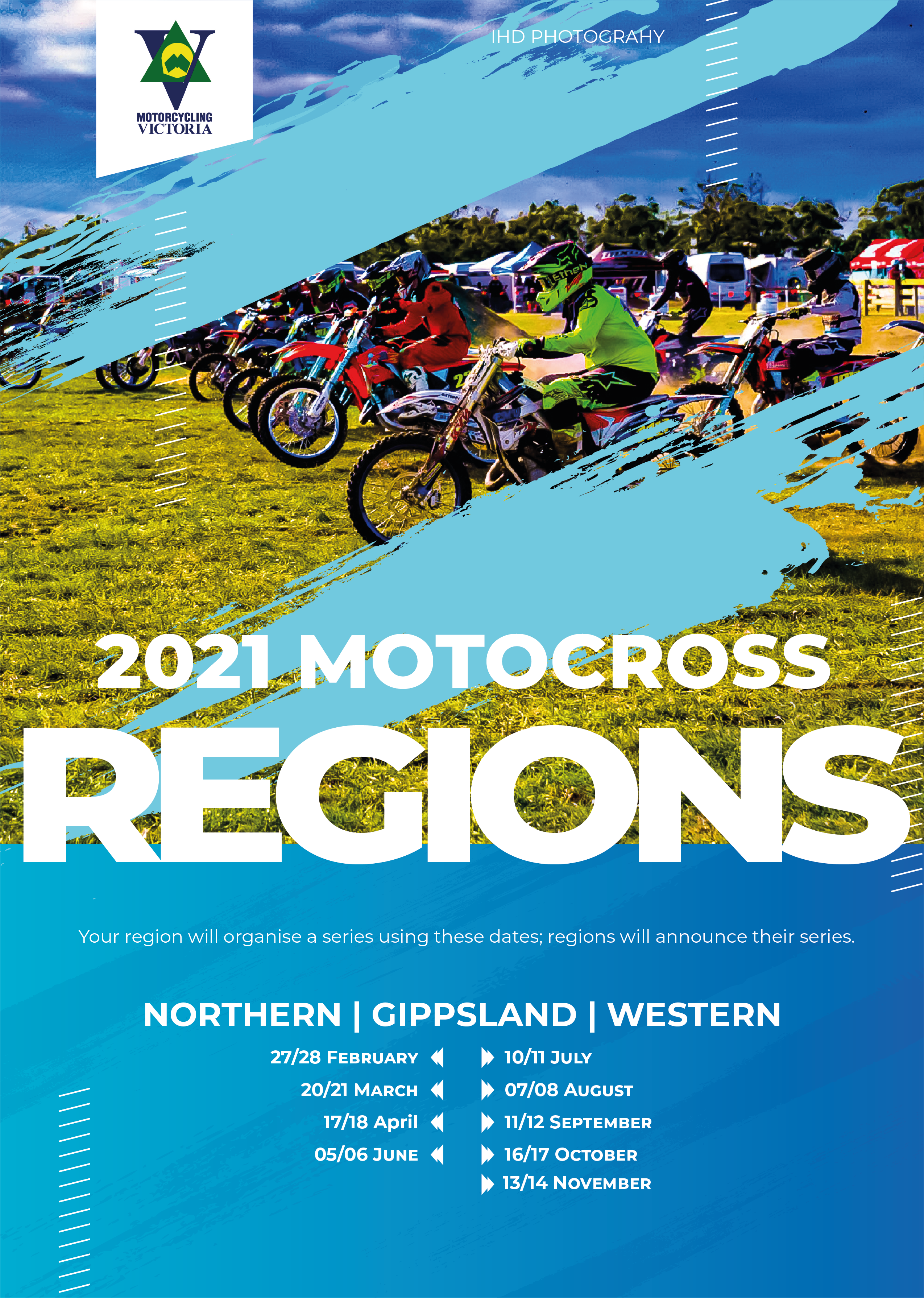 On behalf of the Committee, we are pleased to release the following dates for Regions to plan their 2021 Regional racing series. The Victorian regions Gippsland, Northern, and Western will choose which dates and venues to use.
The following dates are available for the Regional Motocross Series:
27/28 February
20/21 March
17/18 April  
05/06 June
10/11 July
07/08 August
11/12 September    
16/17 October
13/14 November
Motocross Management would also like to announce the current scheduled Open meetings for 2021
23/24 January – Shipwreck Coast Open
13/14 February – MVMX Step Up Grading – Wonthaggi
06/07 March – Horsham Amateurs
08/09 May – Sandblasters Open
---
Download the full 2021 Calendar here 
If you wish to contact the Committee, please use the following emails:
mxsecretary@motorcyclingvic.com.au for all General enquiries
mxsenior@motorcyclingvic.com.au for Senior Title enquires
mxjunior@motorcyclingvic.com.au for Junior Title enquires.
MV MX Management