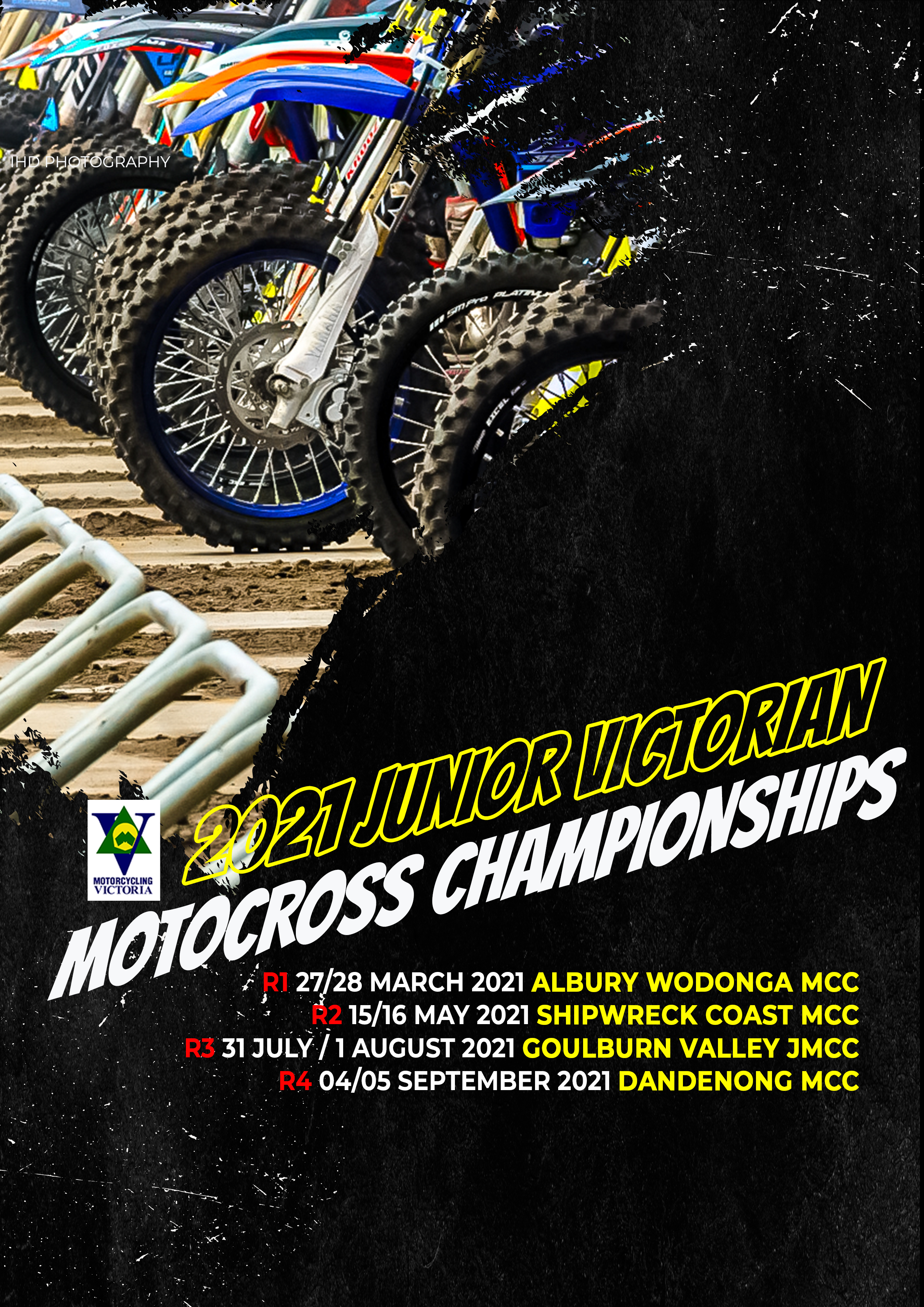 The Victorian Motocross Management Committee is pleased to release the following dates for 2021 Victorian Motocross Championships. Both the Junior and Senior Championships will be held over four rounds around Victoria.
The 2021 Junior Victorian Motocross Championships will be:
R1 27/28 March 2021 Albury Wodonga MCC
R2 15/16 May 2021 Shipwreck Coast MCC
R3 31/1 July/August 2021 Goulburn Valley JMCC
R4 04/05 September 2021 Dandenong MCC
---
Download the full 2021 Calendar here 
If you wish to contact the committee, please use the following emails:
mxsecretary@motorcyclingvic.com.au  for all General enquiries
mxsenior@motorcyclingvic.com.au for Senior Title enquires
mxjunior@motorcyclingvic.com.au for Junior Title enquires.
Karen Adams Chair MX Management