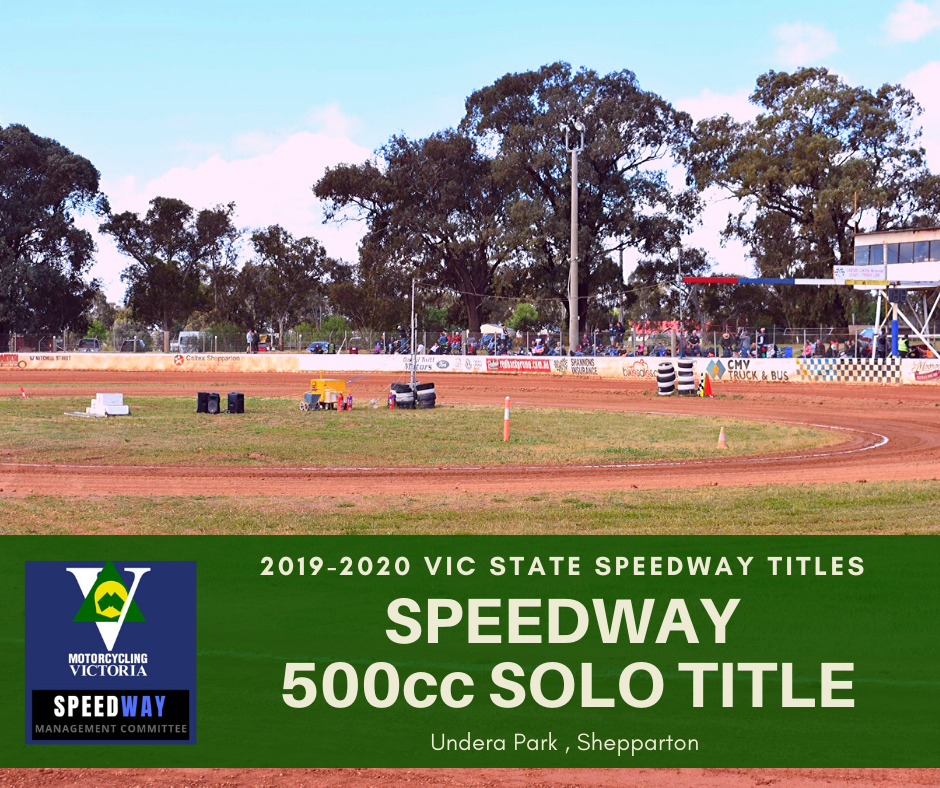 2019 VIC SPEEDWAY SOLO TITLES
FINAL FIELD ANNOUNCED
The Motorcycling Victoria Speedway Management Committee are please to announce the Final Field for the 
2019 Speedway Solo Titles

at Undera Park on Saturday 9th November 2019.

We would like to Thank everyone who took the time to submit a nomination for the Victorian Speedway Solo Title, and Congratulate everyone including in the final field.

2019 Speedway Solo Title:
Declan Knowles
Jack Morrison
Aden Clare
Patrick Hamilton
Jordan Stewart
Justin Sedgmen
Jaimon Lidsey
Matthew Gilmore
Zane Keleher
Josh MacDonald
Alan MacDonald
Brayden McGuiness
Liam May
Dakota Ballantyne
Kane Lawrence
Dayle Wood
Reserves as follows:
1st  Isiah Hartley
2nd Bailey Viner
We are that all successful riders, please contact Meghan Hayes from Motorcycling Victoria before Thursday 7th November to enter the event through RiderNet  (03) 5784 2827.