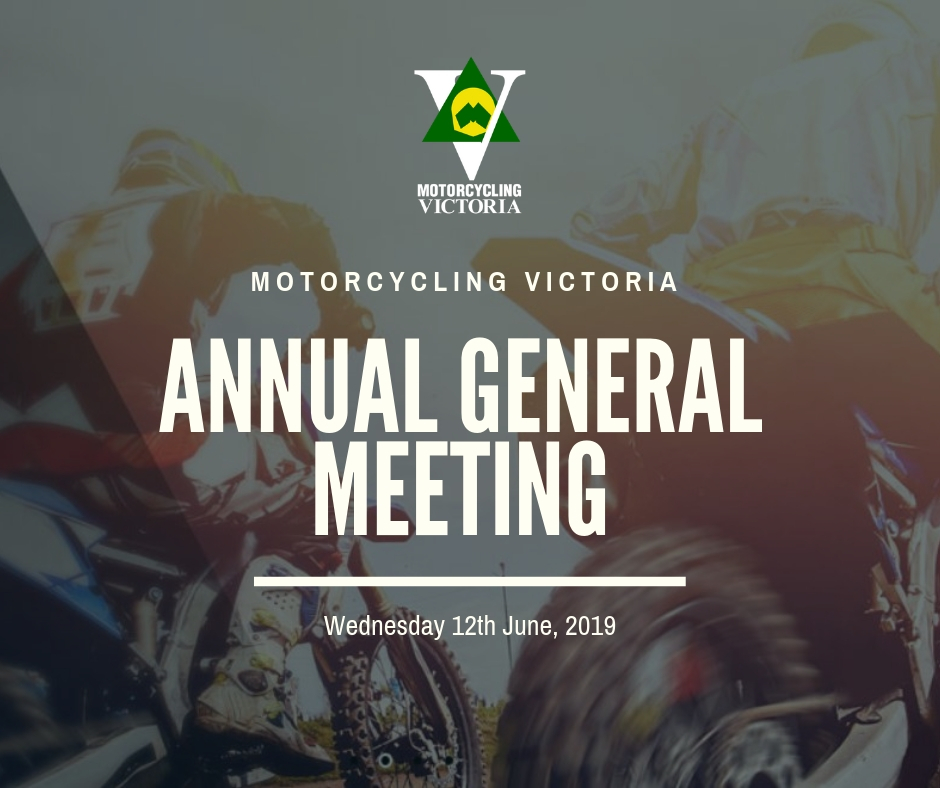 2019 AGM Wrap Up
The Motorcycling Victoria Annual General Meeting was held last night (12th June 2019) at the Spotswood RSL.
Club Delegates, Life Members, the Board of Directors and some MV Staff were in attendance to review and discuss the 2018 Annual Report including the Audited Financial report.
Richard Loft (President) chaired the meeting and started by welcoming and thanking everyone for coming. Time was spent reviewing the Report and for questions to be asked.
The Motorcycling Victoria strategic plan has been finalised and can be found here
To get a copy of the 2018 Annual Report please contact Robert Mestrom directly.
New Board Members
Motorcycling Victoria received a number of exceptional applications for the two available board positions this year and each candidate was given an opportunity to speak and present themselves to the group before final votes were cast.
Motorcycling Victoria and the Board of Directors would like to thank each applicant for taking the time to apply and for caring so much about the sport and wanting to make a positive impact together with the other Board members.
Delegate and Proxy votes were counted confirming that the two newly elected Board members were:
Geoff Lanigan (Oakleigh MCC)  and  Karina Sunk  (Hartwell MCC)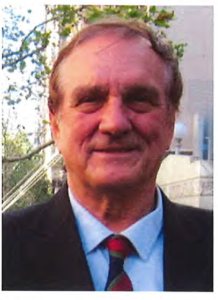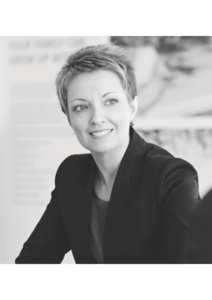 Both of newly voted in Board members were unfortunately unable to attend due to illness and an international work commitments, but we know you will all join us in welcoming back Geoff and our newcomer Karina to the Motorcycling Board of Directors.
Life Members
In addition to Bruce Hill receiving a Life Membership earlier this year, the Motorcycling Board of Directors were delighted to present two new Life Memberships at last night's meeting: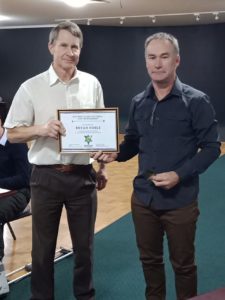 Bryan Noble
Who has been around bikes most of his life, and has given back to the sport in many ways over the years including being a valuable part Off Road Committee on and off over the years, a rider and competitor, a Senior MV Official, an Official seminar presenter training the next generation of Officials and a new member of the Official Panel.
Brian was very surprised and happy to receive the honour and had the following to say
"I wasn't expecting this, it's very nice to be acknowledged. Also, I have had both hips fixed and can now keep riding for another 10 years. Thank you very much."
Garry Timmerman
Has been an integral part of the Speedway Management committee for many years and involved with the sport most of his life.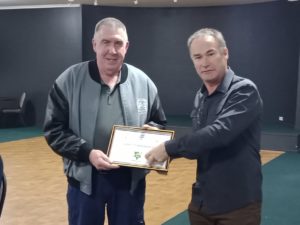 Garry also has the record for the longest time served on Board of Directors (18 years), which with the change in the Constitution is no longer possible, but this shows a serious amount of dedication and love for the sport.
Garry had this to say upon being presented with the Life Membership honour:
 "Thank you for this great honour, I am thrilled. Thank you to the Board and I hope for a very successful year to come"
Expressions of Interest – Appointed Board Positions
In accordance with the Motorcycling Victoria Constitution there are now two appointed board positions available that will be allocated at the next Board meeting.  Motorcycling Victoria will be announcing and providing more information on how to register an Expression of Interest for one of these positions tomorrow (Friday 14th June).