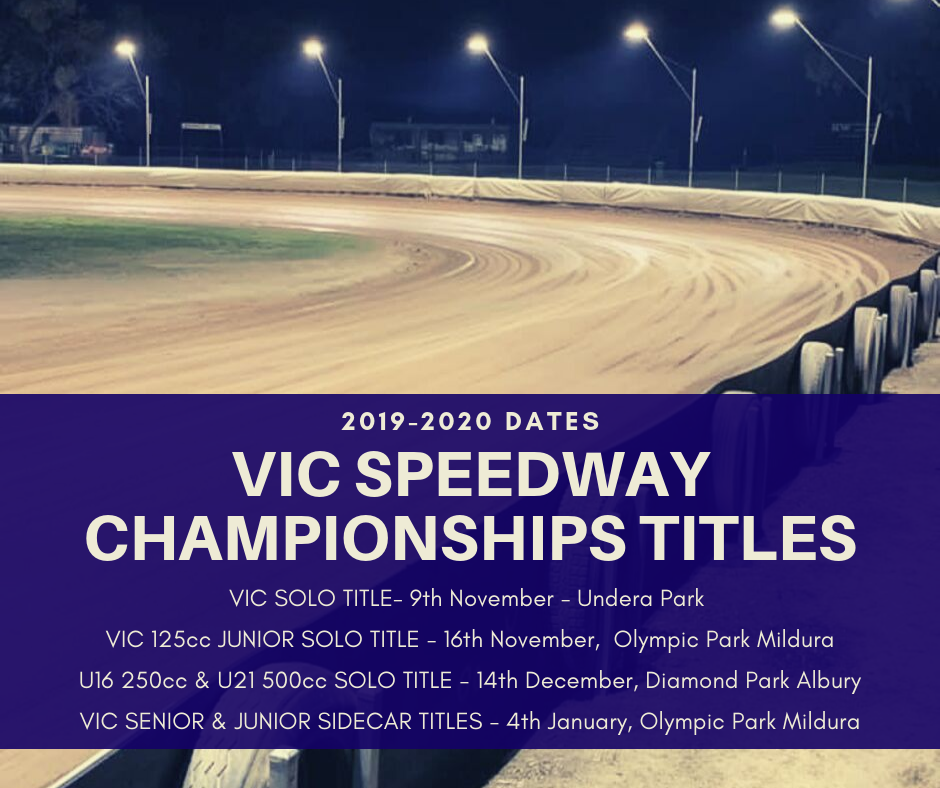 2019-2020 VIC SPEEDWAY TITLES
DATES ANNOUNCED
Motorcycling Victoria and the Speedway Management Committee are please to announce the dates and venues for the 2019-2020 Victorian Speedway Titles.
VIC SOLO TITLE – 9th November – Undera Park
VIC 125cc JUNIOR SOLO TITLE – 16th November, Olympic Park Mildura
U16 250cc & U21 500cc SOLO TITLE – 14th December, Diamond Park Albury
VIC SENIOR & JUNIOR SIDECAR TITLES – 4th January, Olympic Park Mildura
Nominations are now open for the Vic Solo Titles at Undera Park until the 18th October.
Click Here to register your nomination.
Nominations for the remaining State Titles will be open and promoted shortly.