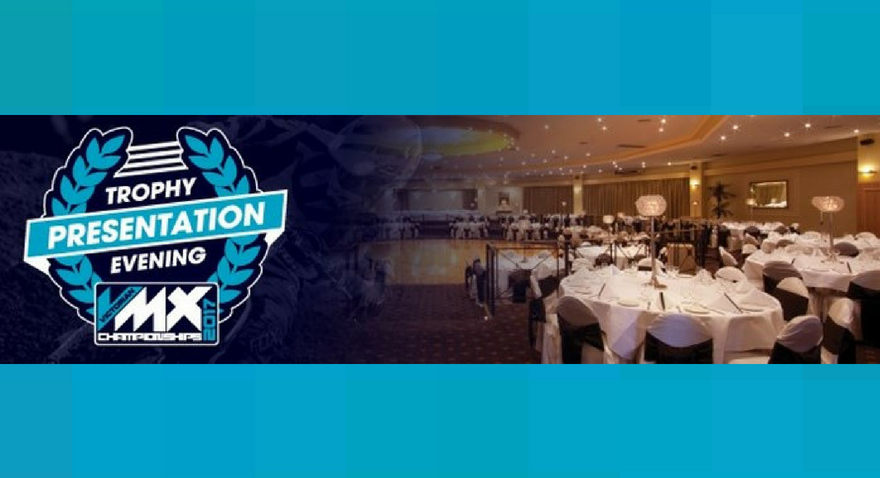 Bookings opening this Wednesday the 1/8/18.
Book your place for an exciting evening in the lovely setting at the Melrose Melbourne Conference and Reception Centre in Tullamarine. You will enjoy a 2-course meal, great company (no dirt, dust or mud!) and applaud all of our 2018 Victorian Champions Junior and Senior.
DATE: 1st September 2018
LOCATION: Melrose Melbourne Conference and Reception Centre, cnr Melrose & Carrick Drives, Tullamarine.
TIME: Event starts at 7 pm sharp (doors open at 6.30pm)
COST: Adults $60 Children under 12 $32
BOOKINGS CLOSE: Bookings close 22/8/18 midnight
DRESS CODE: Dress code – Semi-Formal – no denim no pit shirts
**Please note: When booking please put the rider receiving an award in CAPITALS, also when you put in the name (first name and surname) of every guest please indicate if they are an adult or child ie 1. Bob Guest – Adult or if he is receiving and award 1. BOB GUEST – Adult
ADDITIONAL NOTES:
Bookings are essential no entries on the night
Bookings can only be made via cloudentries
TICKETS WILL NOT BE POSTED BUT PICKED UP AT THE DOOR ON THE NIGHT
You will receive an email from Christine to verify your booking
Free soft drinks coffee and tea
Due to the a smaller room being available at the venue a MAXIMUM booking number for a rider tickets is 6 at present.
IF further seating is available ticket holders will be advised.
Table allocation will be placed in the foyer, tickets will be collected in foyer on the evening.
ONLY TICKET HOLDERS WILL BE ABLE TO GAIN ACCESS TO THE EVENT
Only riders receiving awards will be allowed on the dias, friends picking up trophies or awards can do so after the event has concluded.
Prize Money will not be given to a third party if the rider isn't present MXM will post the prize money after the Presentation evening.
Enquires: Christine -mxsenior@motorcyclingvic.com.au