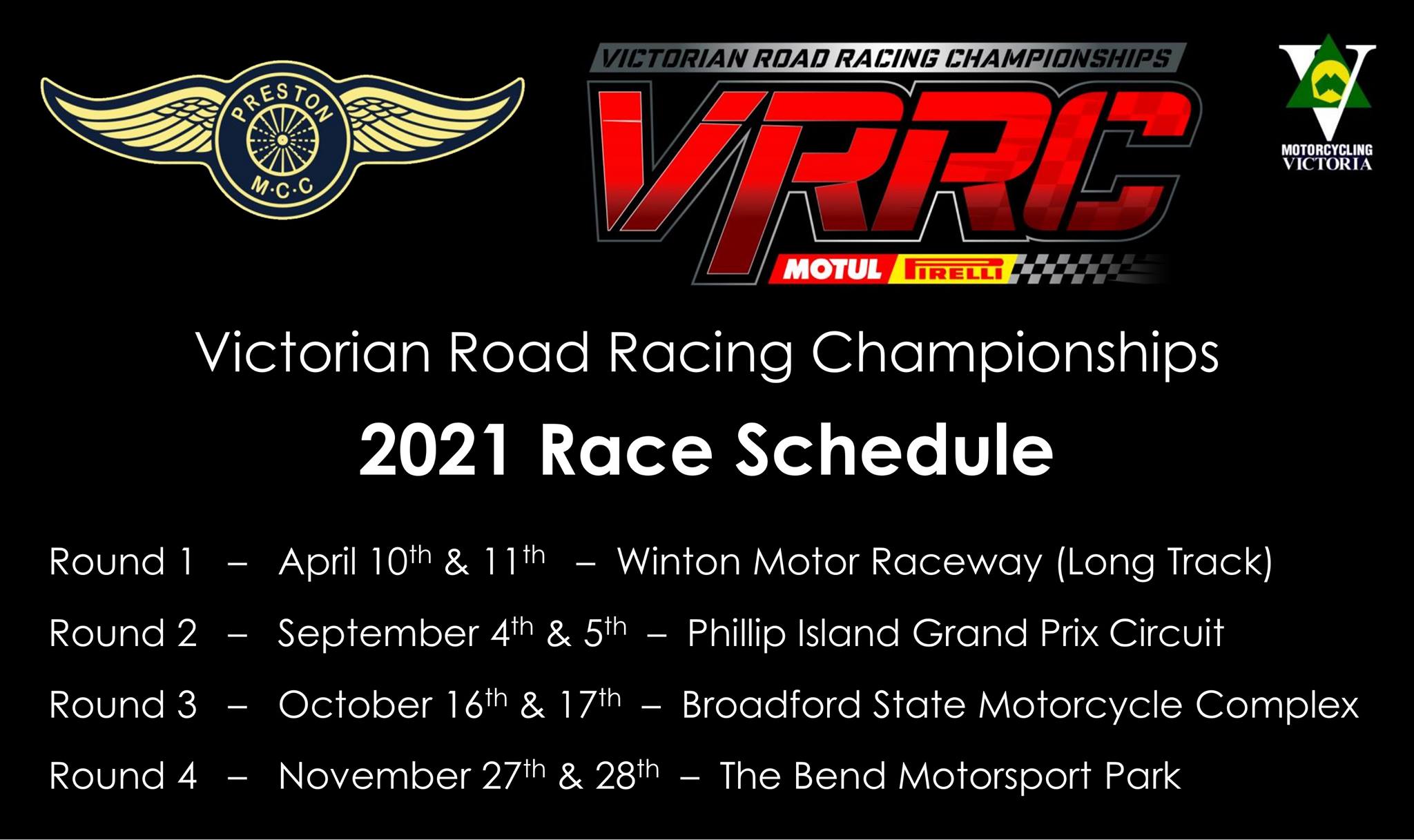 Victorian Road Race Championships  –  2021 Race Schedule
Save the dates, book your annual leave and start planning your racing and road trips for 2021.
---
The Motorcycling Victoria Road Race Committee and Preston MCC are please to announce the confirmed event schedule for the Victorian Road Race Championship.
The Victorian Title for Road Racing is now run over 4 rounds at 4 different circuits.
---
We have listened to our racers and have locked in what will be a huge return to Winton Motor Raceway in April.
For the first time, we will be using Winton's long track for our series.
Round 2 we move onto Phillip Island Grand Prix Circuit, in what is always a huge round.
Round 3 at Broadford State Motorcycle Sports Complex for a fresh new surface and records set to be smashed.
The 4th and final round will be run at The Bend Motorsport Park, held jointly with the South Australian Title.
We are excited to continue our collaboration with
Cafnix
and partner for this final round at The Bend, allowing us to run 2 of our 4 rounds at FIM rated circuits.
---
We are currently finalising our Supp Regs, where there are some changes to our racing format with additional races, meaning you get even more laps and racing. Stay tuned for more announcements and an exciting year ahead.