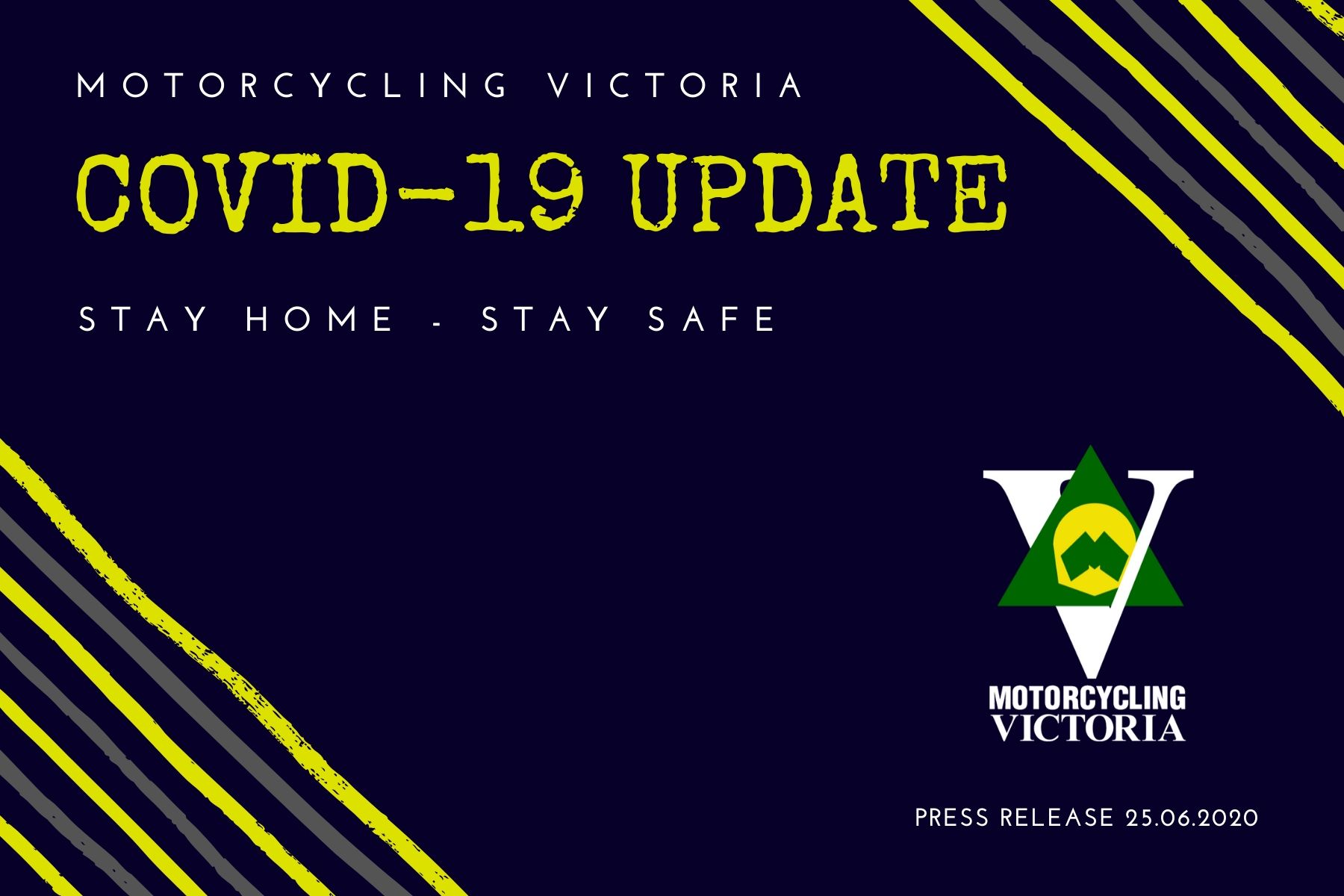 25th June 2020
FOR IMMEDIATE RELEASE
MOTORCYCLING VICTORIA: COVID-19 RESPONSE
Motorcycling Victoria have always and will continue to support the Victorian Government with their fight against the COVID-19 health crisis.
With positive results increasing every day, we are anxious to ensure we, our clubs and our riders are all doing the right thing.
If we as Victorian's all together do not curve this spike in cases we will be to stage one and no one wants that's.
With this in mind we request that anyone living or having visit the following areas, stay away from their clubs and club events until this spike is under control.
The ten suburbs identified as have a high rate of community transmission are:
Broadmeadows
Keilor Downs
Maidstone
Albanvale
Sunshine West
Hallam
Brunswick West
Fawkner
Reservoir
Pakenham
Robert Mestrom, CEO of Motorcycling Victoria said
"If you live in any of these areas or have visited them recently please stay home, look after your family, look after your sport."
The State Government has also just announced that they encourage anyone living in these areas to get tested. For information on where you can get tested visit https://www.dhhs.vic.gov.au/coronavirus?fbclid=IwAR0x7mndwUee-mEWTiAmcnLOBufkb8jzYvXCnVveK4jUN5tgPx1R3oJr61o
Please stay home and stay safe.
Warm regards,
Motorcycling Victoria
download media release here 
– Ends –