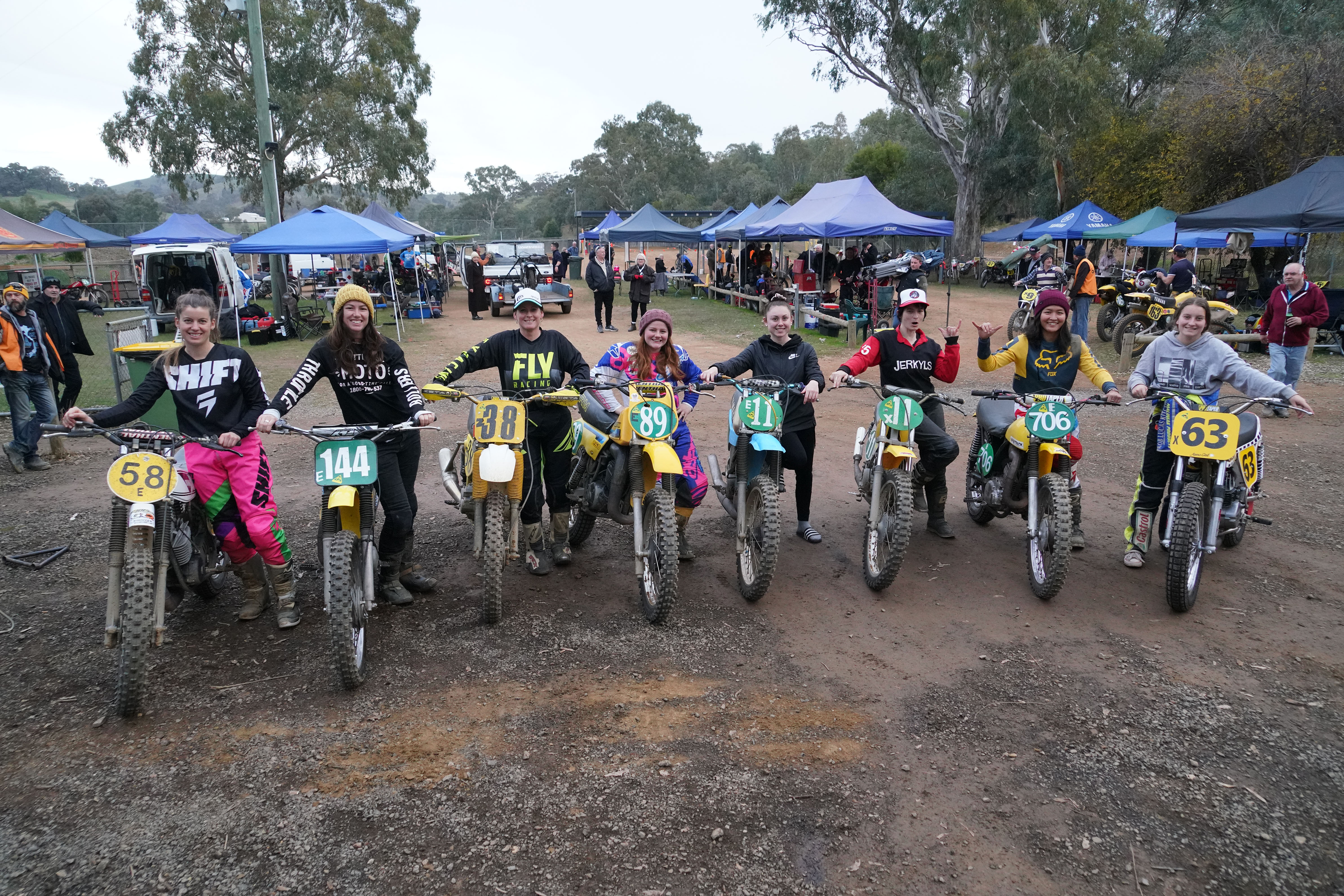 MAKING HISTORY AT THE 2019 AUSTRALIAN CLASSIC DIRT TRACK CHAMPIONSHIP
By: Meghan Hayes
History was made at the Shannon's 2019 Australian Classic Dirt Track Championship over the long weekend at Broadford, with the first ever Women's Class introduced.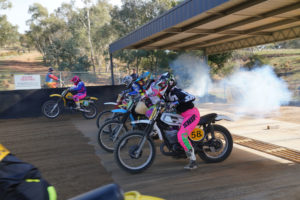 The Evolution Womens All Powers class was made possible by a huge amount of support for these riders that included: loaned bikes, encouraging family, support crew and sponsors.
The organisers of the event, Harley Motorcycle Club of Victoria, ran and exceptional event and played a pivotal role in getting this class up and running, whilst also ensuring the whole event ran smoothly and that everyone had a great time!
We must also pay special thanks to the team at Motorcycling Australia for their role in supporting Female Participation within our beloved sport, as it is great to see this at a National level. We look forward to continuing to work in partnership with Motorcycling Australia and all other states, to bridge the gender gap in our sport.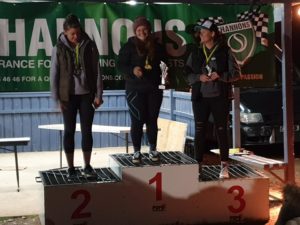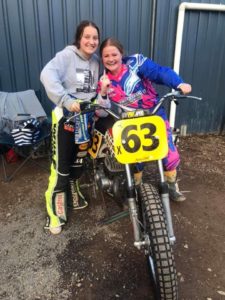 Tayla took out First place in the Evolution Womens All Powers class. We touched base with Tayla on Saturday night and she had this to say
"I went pretty well I was getting some 4th and 5th in the 16-29 year old classes and I got a 4th in the 250cc evolution class and I won the woman's classes in both races today"
Tayla has an infectious enthusiasm and excitement about achieving great results across all the classes she entered. This is something that also should be celebrated. What a great example from a sporting "champion" We have already seen some exceptional things from Tayla, but we have no doubt there is more to come, especially with such a supportive crew. Tayla also thanks Steve Guest for the incredibly generous loan of the RM250 for the event.
After taking out 2nd place in the Evolution Womens All Powers class we asked Brooke Lonie if she would mind sending through some thoughts on her weekend at the Shannons 2019 Australian Classic Dirt Track Championship. She had this to say: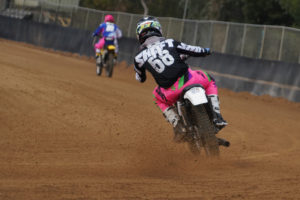 "It was an exceptional event. The Harley Club of Victoria, their event committee and all the  volunteers put together a fantastic 2 days for the competitors. We had a strong field of 8 ladies entered in the Evolution Women's All Powers Class – 4 Victorians and 4 ladies from NSW – with close battles in many of our races. I was extremely pleased to finish second overall, things are starting to gel and I'm having so much fun aboard the mighty DT! A big thank you to my sponsors Global Racing Oil and Mainroad Mechanical."
I think we can all agree that Brooke is another shining example of exceptional sportsmanship and what getting in and having a go can achieve. Brooke, like Tayla, does not shy away from a challenge and can be seen riding in all the classes she is eligible, not just the women's Classes!
Making the Women's class possible after a very generous offer from Kieran Virago to share his Yamaha TT500, Janet Kelly took out the 3rd place on the podium. Janet was not going to race, but after being loaned a bike she was able to make the numbers to secure the introduction of the Evolution Womens All Powers class.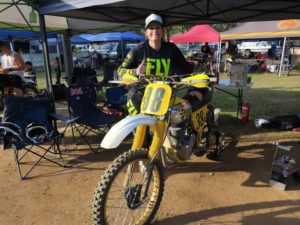 Thank you Janet for getting involved. Your modesty around your entry shows exactly the spirit of Women in motorcycle racing. Support each other and achieving great things.  Janet shared these thoughts:
"It was great to have all the riders being involved to make the day happen. The club and everyone involved put on a awesome Day. It was great to have women riders come from all over."
Motorcycling Victoria are so very proud of you all for your contributions to the sport, and doing your part to bridge the gap for females racing in Motorcycle Sport. This sport is for everyone, and if these ladies are not the perfect example of what getting in and having a go can achieve, I am not sure what is.
It is also worth noting that these ladies do not shy away from a challenge and getting in and having a go, not only competing in the Women's classes – so keep a close eye on all of these ladies:
All results are available here:  https://speedhive.mylaps.com/Events/1675480
Congratulations to all competitors, we hope you had a wonderful weekend – and that the working week isn't too hard after such a great weekend!
The below quote from Chris Hume (facebook), captures the spirit and impact this event has on our future riders:
"History was made at Broadford on the weekend for the first time at a Australian Classic Dirt Track Championship there was a Women's title up for grabs as a father of two little girls I'm so proud of our sport for the way girls and Ladies are helped and encouraged to fulfil their dreams"
Well done to everyone for Making History in Australian Motorcycle sport over the weekend!!!